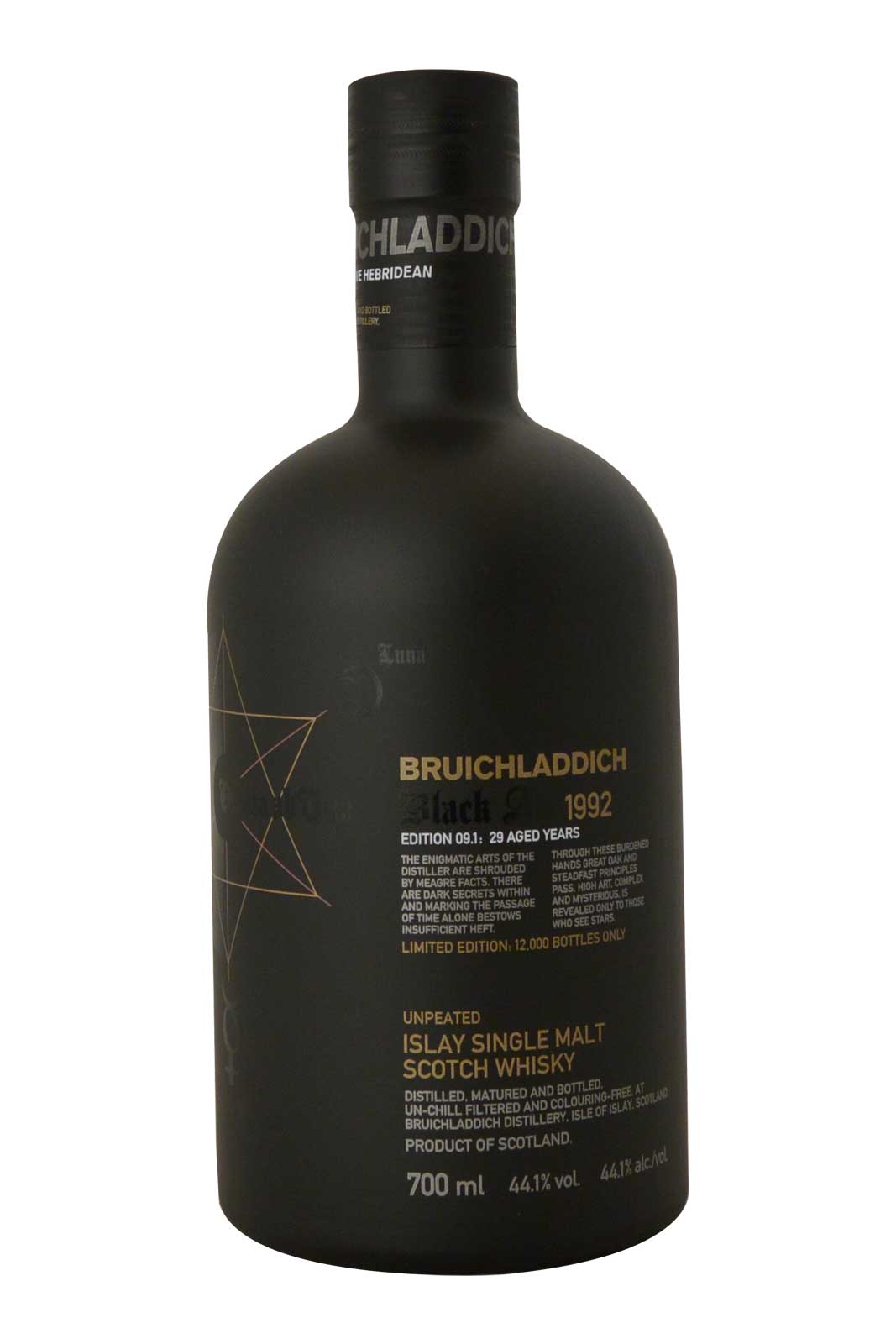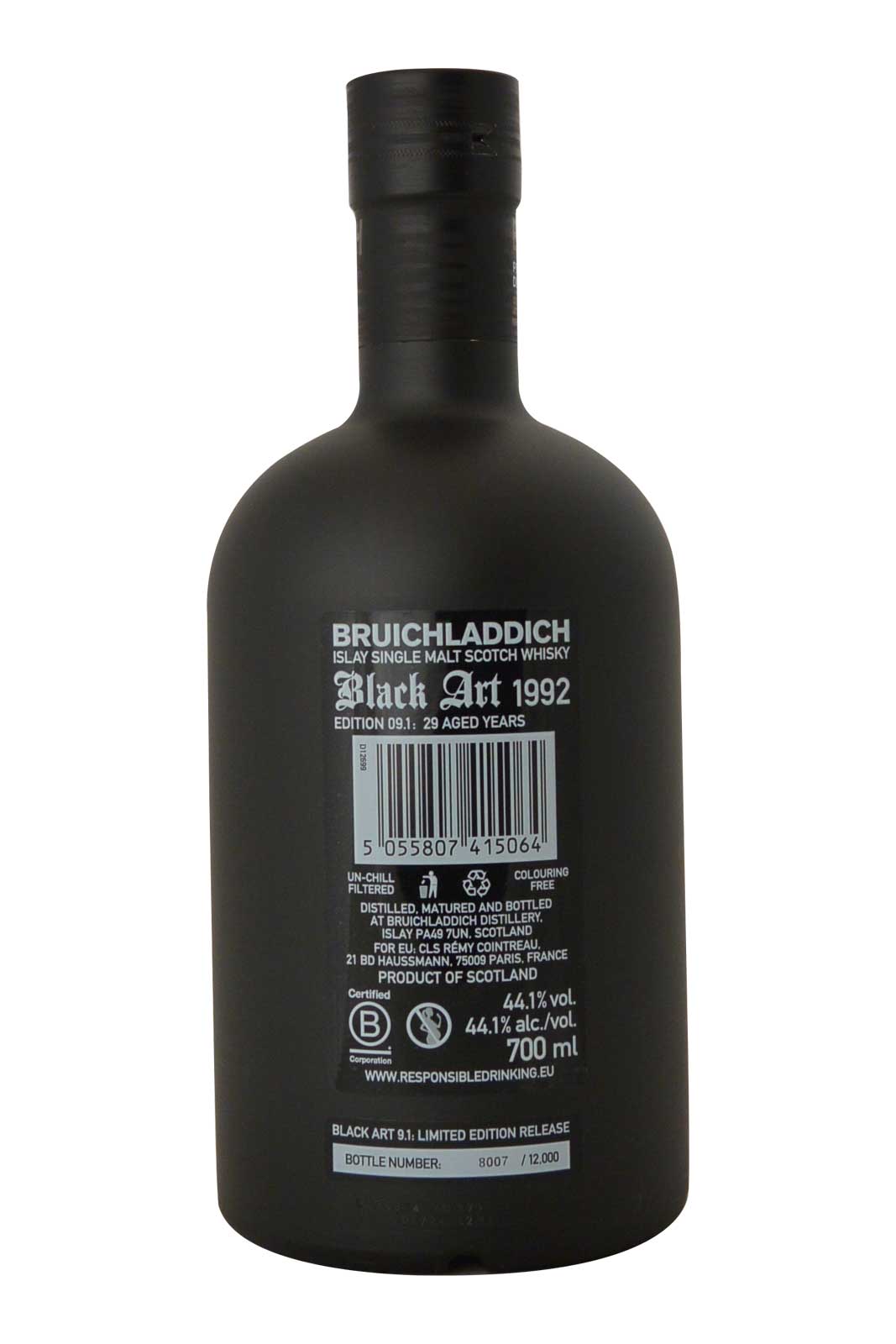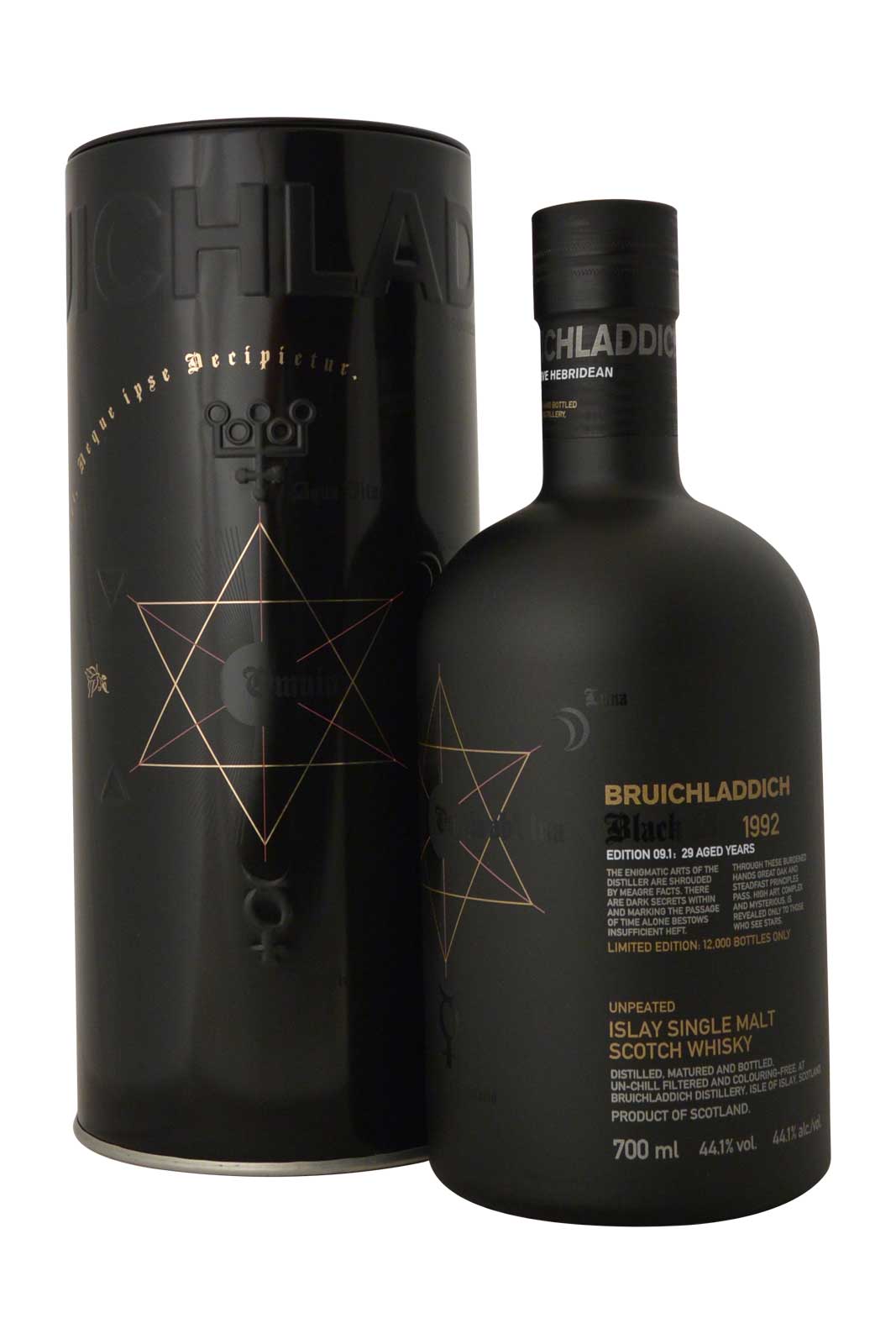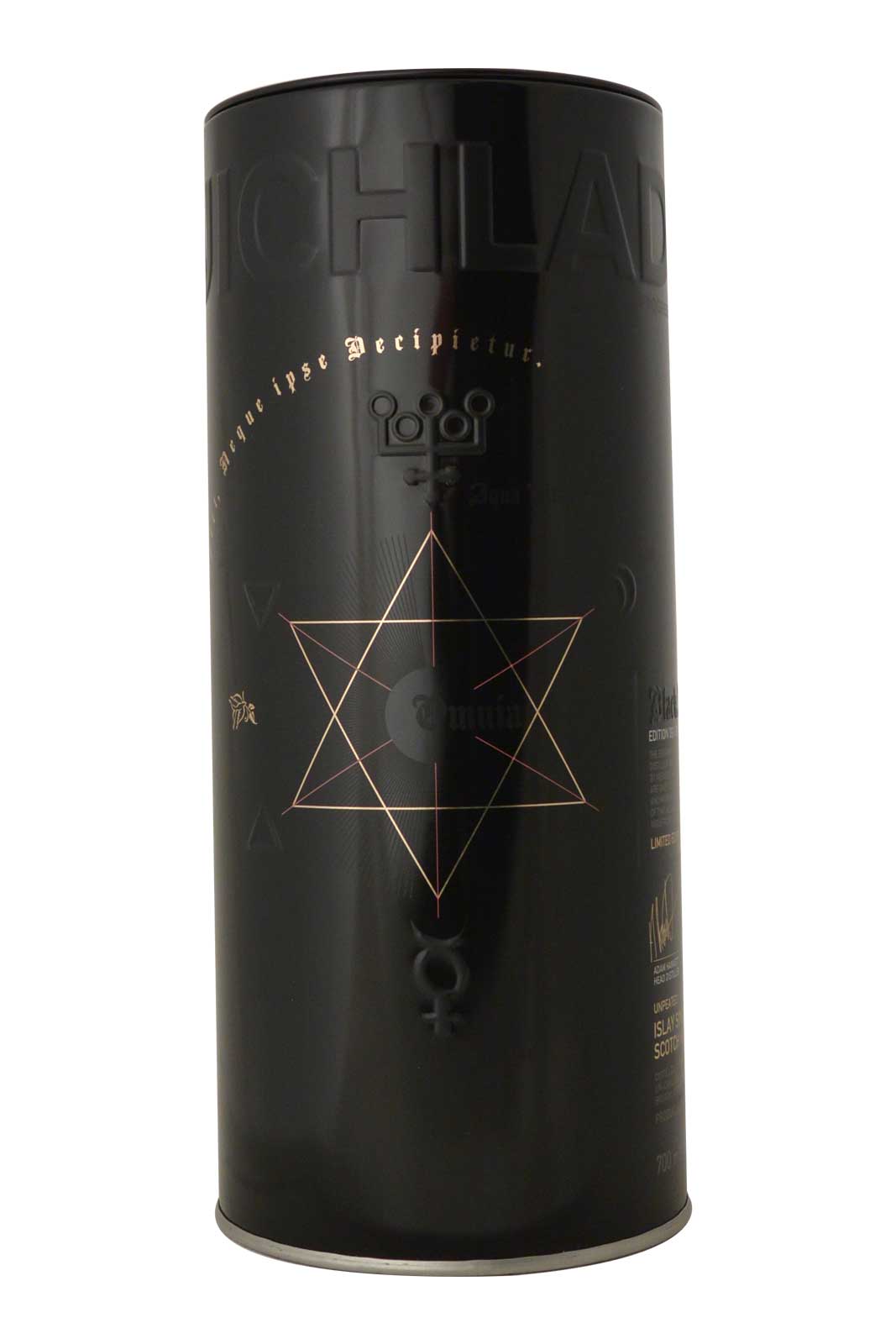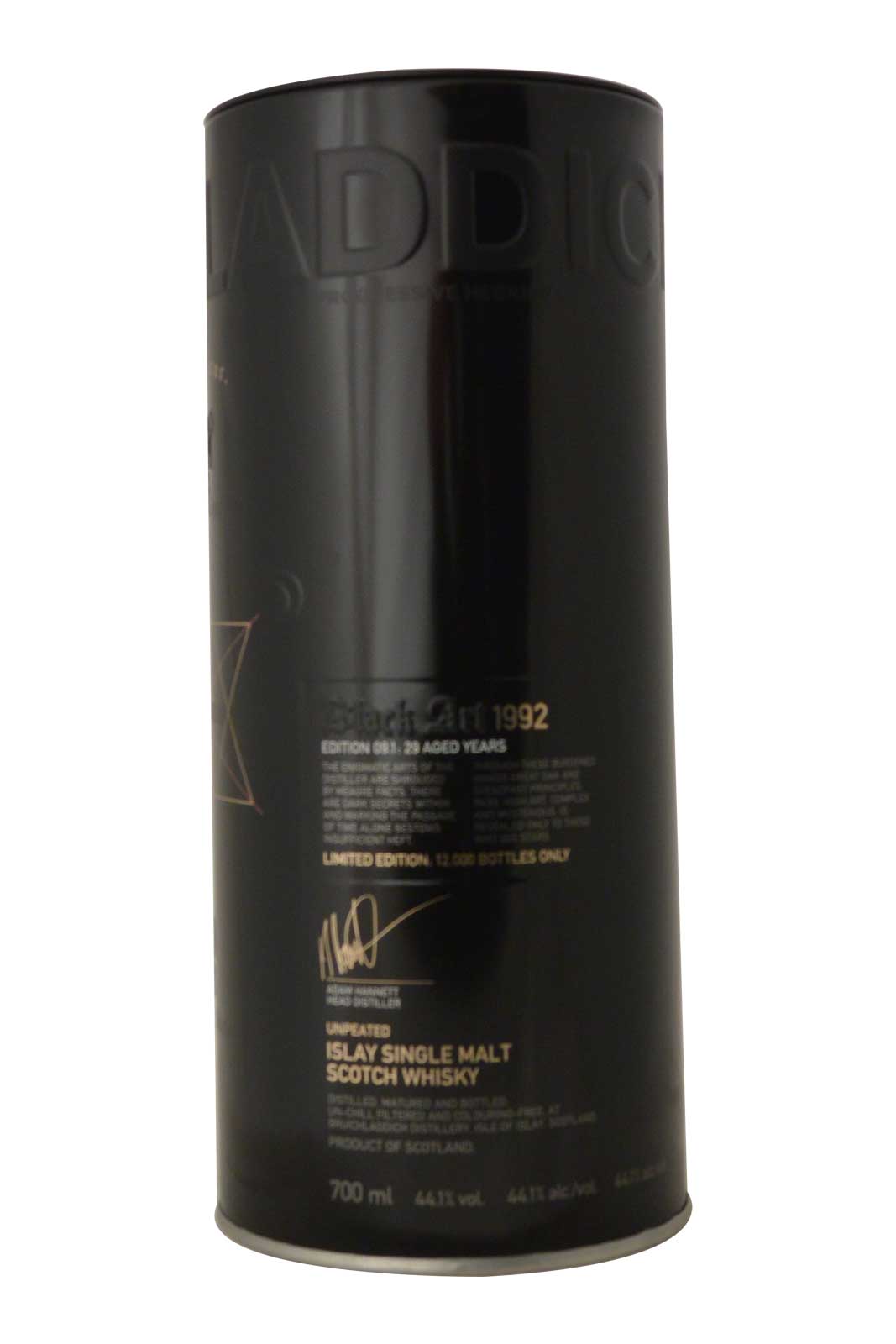 Bruichladdich Black Art 9.1
Bruichladdich Black Art 9.1 is a unique 'Single Malt Whisky' from Scotland. The whiskey was distilled in 1992 and bottled after 29 years. The distiller's enigmatic arts are shrouded in the well-known black case. There are dark secrets within that give insufficient indication of the passage of time. High art, complex and mysterious is only revealed to those who see stars. Only 12,000 bottles were produced, each individually numbered.
The Black Art series is shrouded in mystery, the lack of information a hallmark. The aged casks are kept a secret guarded by head distiller Adam Hannett - in fact no one but him knows the exact types of casks. This expression is the ninth in the series and the fifth by Hannett. Known as the most experimental and adventurous of the Scottish distilleries, the modern Bruichladdich Distillery implements revolutionary, modern interpretations of time-honored ideas and challenges the comfortable conventions of a whiskey establishment. Bruichladdich's chief distiller, Adam Hannett, rejects the beginnings of modern automation and homogenization and considers only production methods that put the quality of liquid above all else.