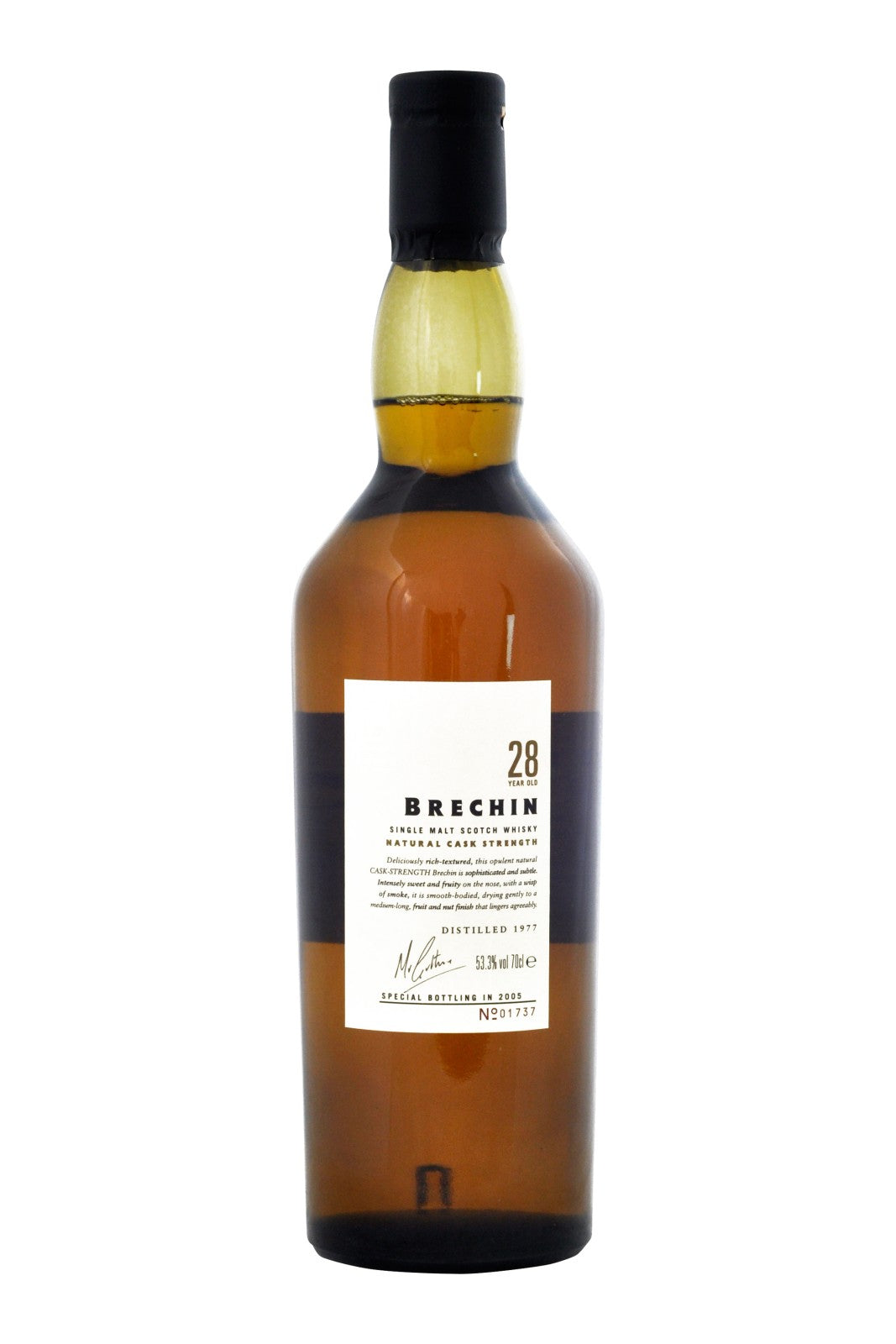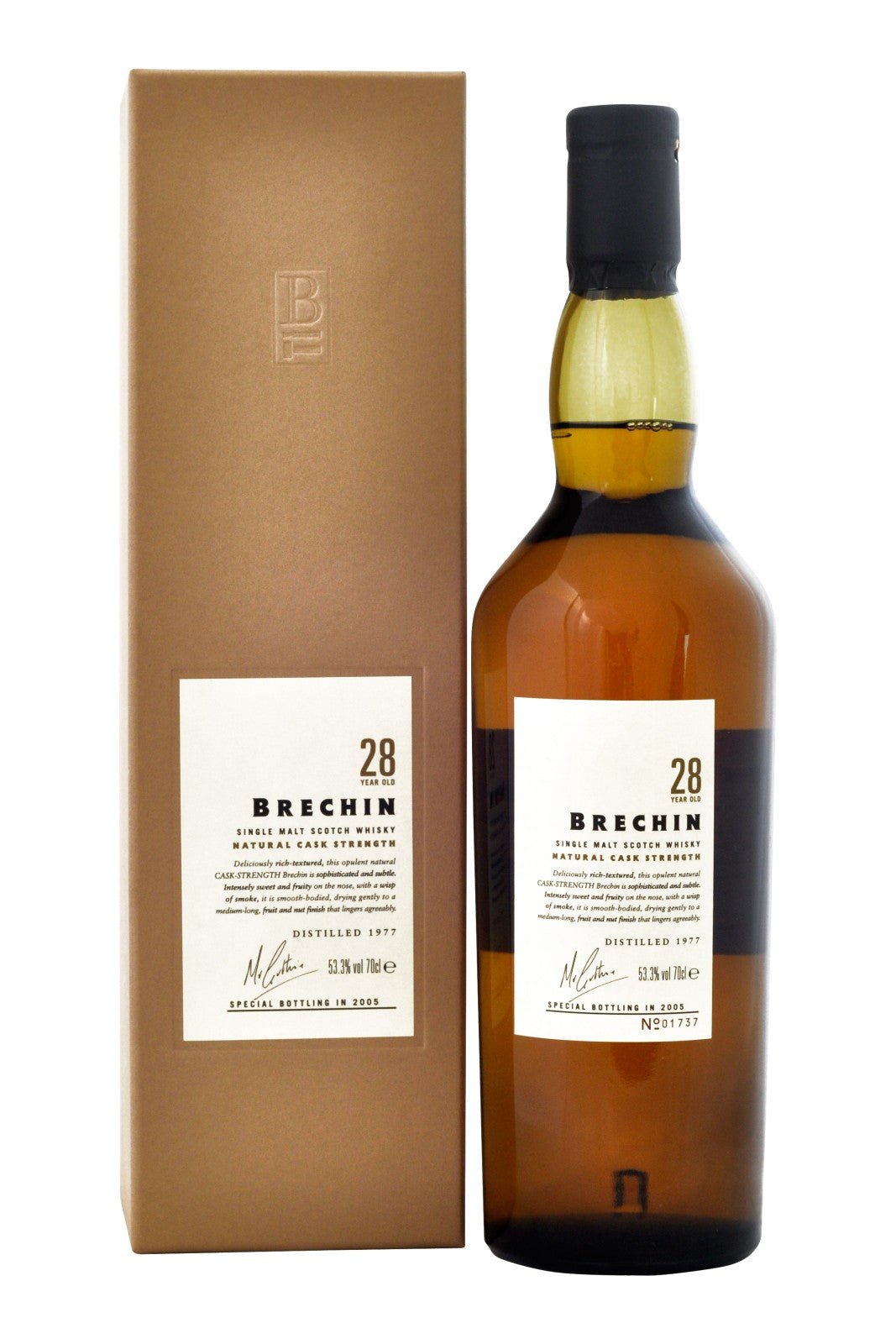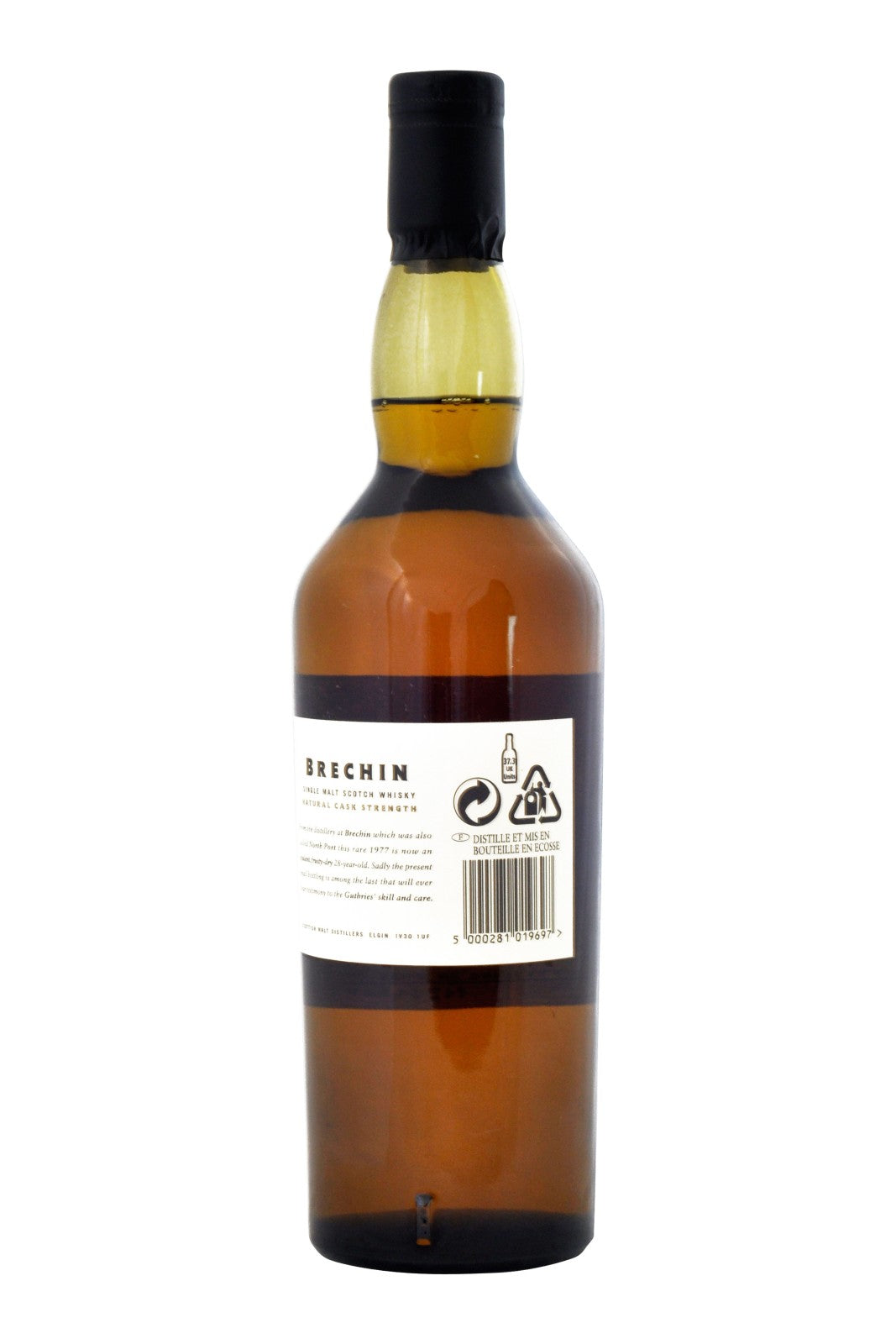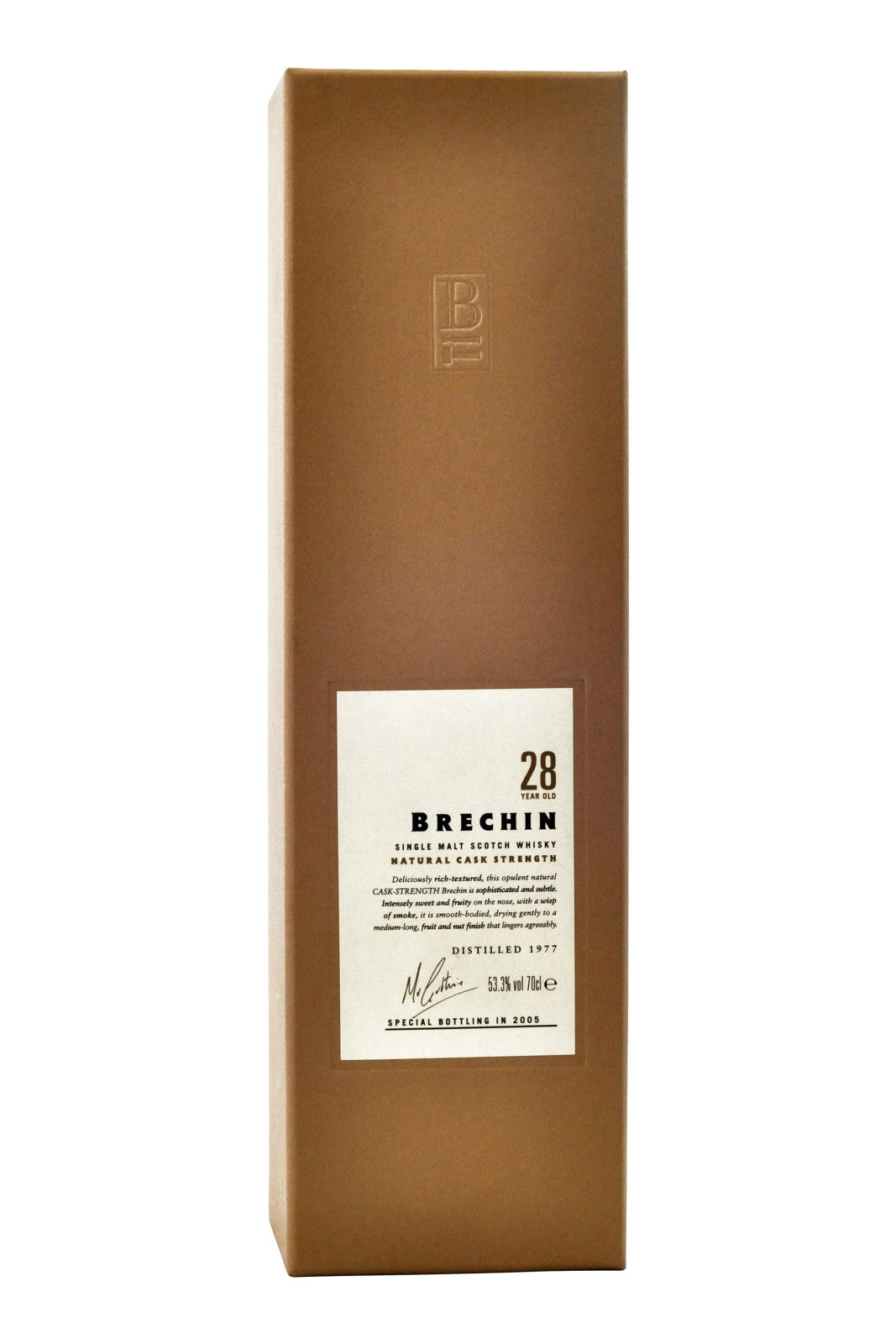 Brechin 28 Year Old
Also sometimes known as North Port Brechin, North Port was founded in 1820 in the Angus area of the Eastern Highlands under the name Townhead.
The name was changed to Brechin in 1832 and to North Port in 1839. Throughout its lifetime almost its entire output went into blends. The distillery was taken over by a DCL subsidiary in 1922 and was silent from 1928-37 and 1939-48, during which time it was briefly home to the Polish infantry.
North Port was modernised in the 1970s, but closed in the cull of 1983 and was demolished in 1994. The site is now home to a supermarket. The first official bottlings were a few Rare Malt editions in the mid-'90s; more recently, an official bottling was released under the Brechin name. Some independent bottlings also exist. The house style is described by Michael Jackson's Malt Whisky Companionas 'Dry, fruity, gin-like. Aperitif'.