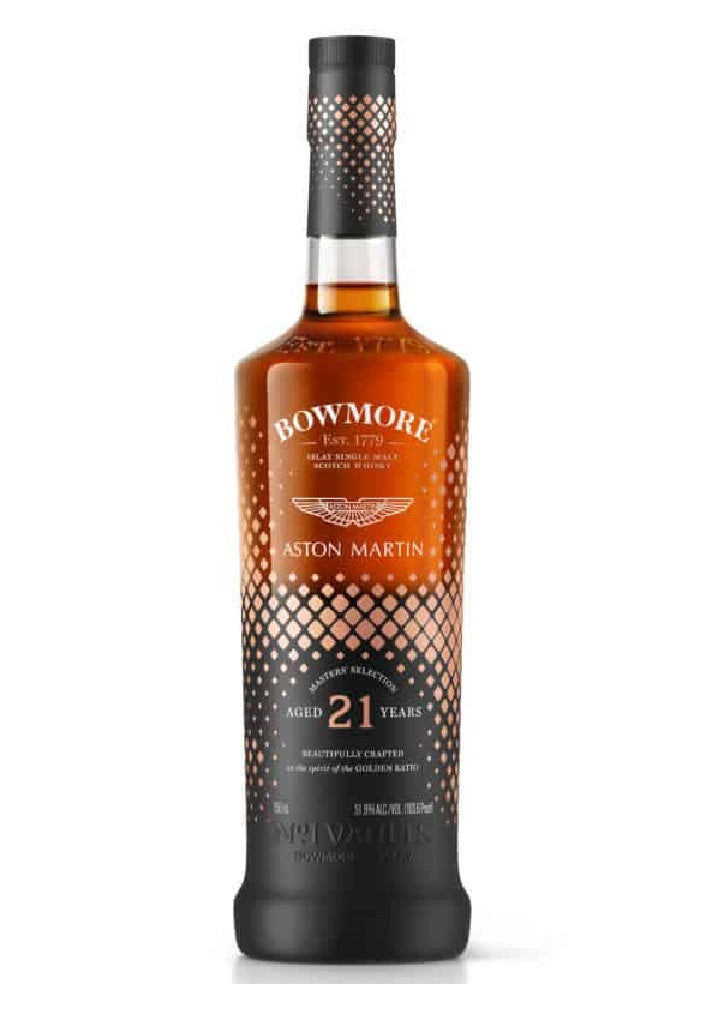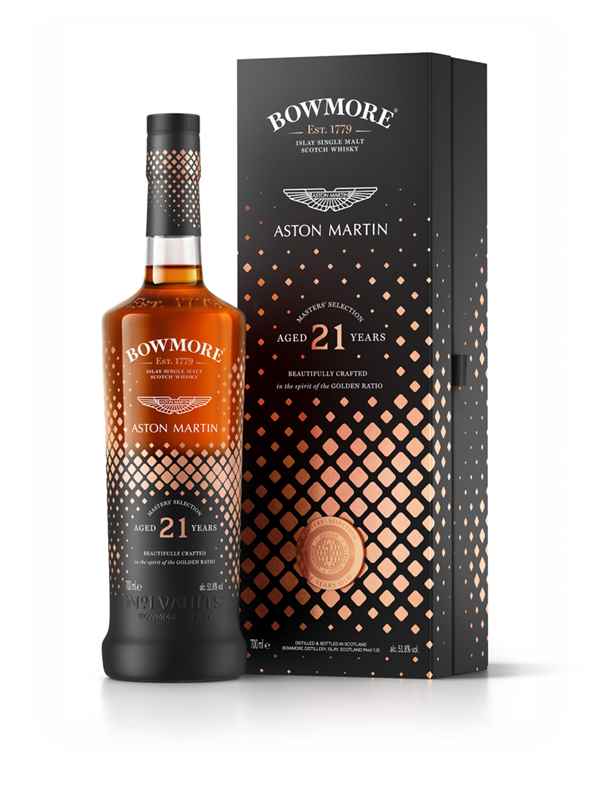 Bowmore 21 Years Old - Aston Martin edition - Masters' selection 51.8%
A limited edition, 21 year Old Bowmore, bottled in partnership with Aston Martin. This bottling is a combination of Oloroso aged Bowmore, Pedro Ximenez Bowmore, and even some Bowmore over 35 years old.
The Master Whisky Blender at Bowmore, and Aston Martin's Chief Creative Officer each discussed their skills and their process, and from this, this whisky was developed.
Official Tasting Notes
Nose – Sweet and nutty with notes of Manuka honey and maple syrup with praline and grilled hazelnuts; combine with rich aromas of freshly tanned leather, cigar tobacco, liquorice roots, dried thyme and heather blossom.
Palate – Richly elegant sherry merges with raw Islay peat, whilst bitter dark chocolate, black pepper, butterscotch sauce unites with vanilla and coffee beans, whilst a fruity flair is defined by Morello cherries and a touch of papaya.
Finish – Sweet, spicy and mouth warming, with notes of oak spices, chestnut cream and coconut lingering.