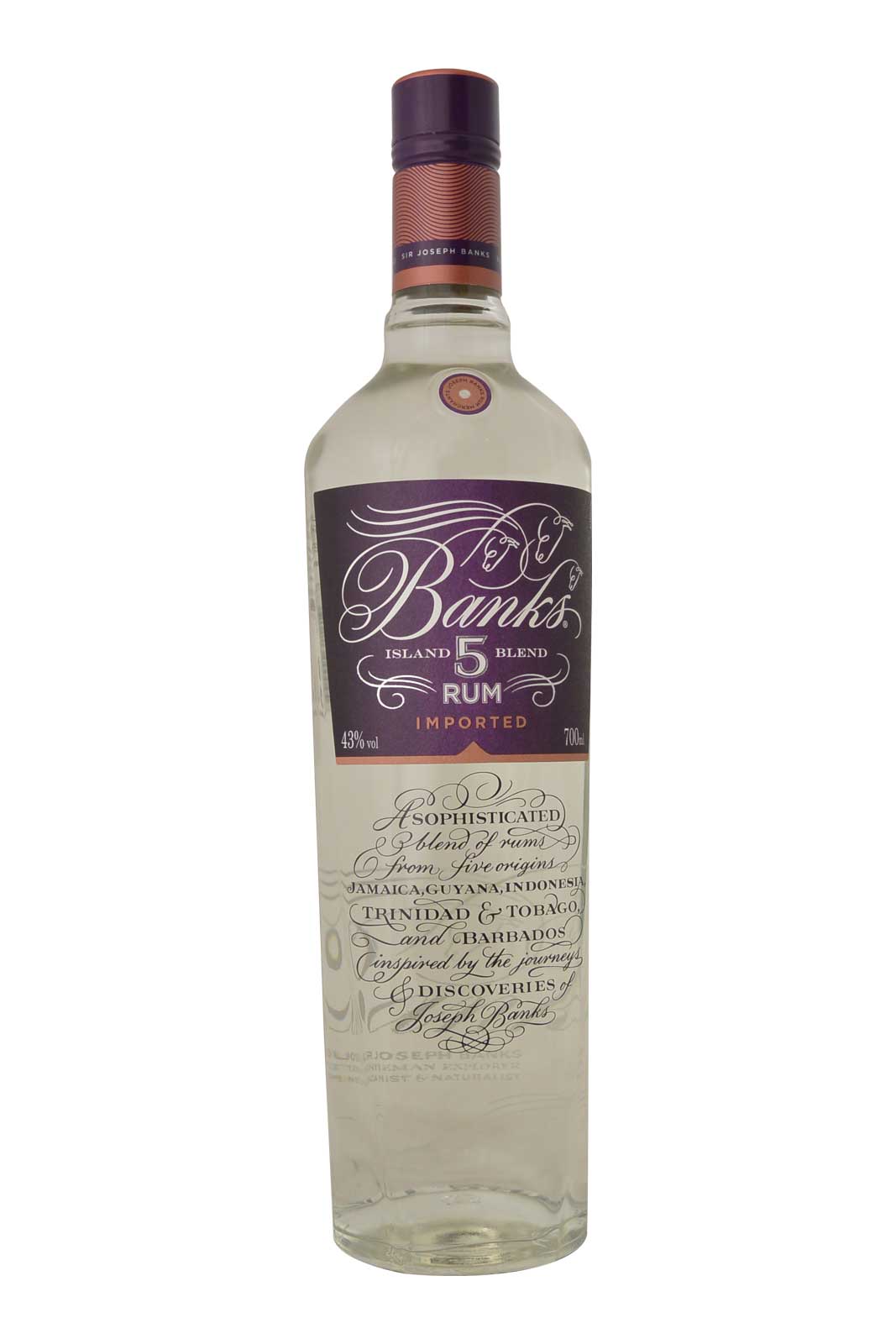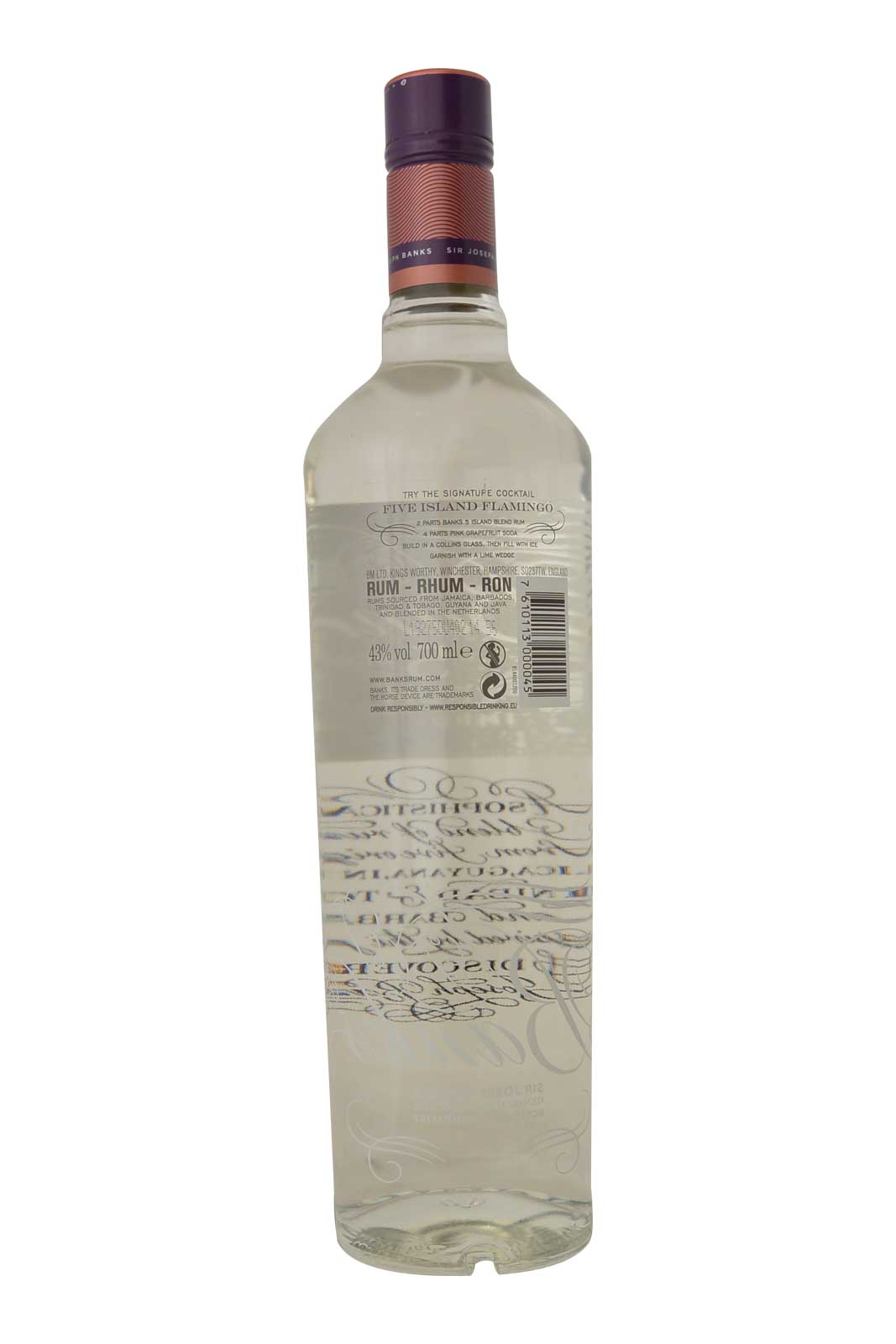 Banks 5 Island Blend Rum
Don't be fooled by Banks 5's sheer dress, as this is an old rum that has been charcoal filtered to remove its amber color. It can therefore be used for a cocktail without the rum component interfering with the color of the final mixture!
Banks 5 is a blend of rums from 5 distilleries located in 5 different geographic areas: Trinidad & Tobago, Jamaica, Barbados, English Guyana, and finally Java in Indonesia (with a touch of Bartavia Arrack). Each rum is aged between 3 and 12 years before assembly and filtration.
Banks 5 can be drunk dry, with ice cubes or as a cocktail.