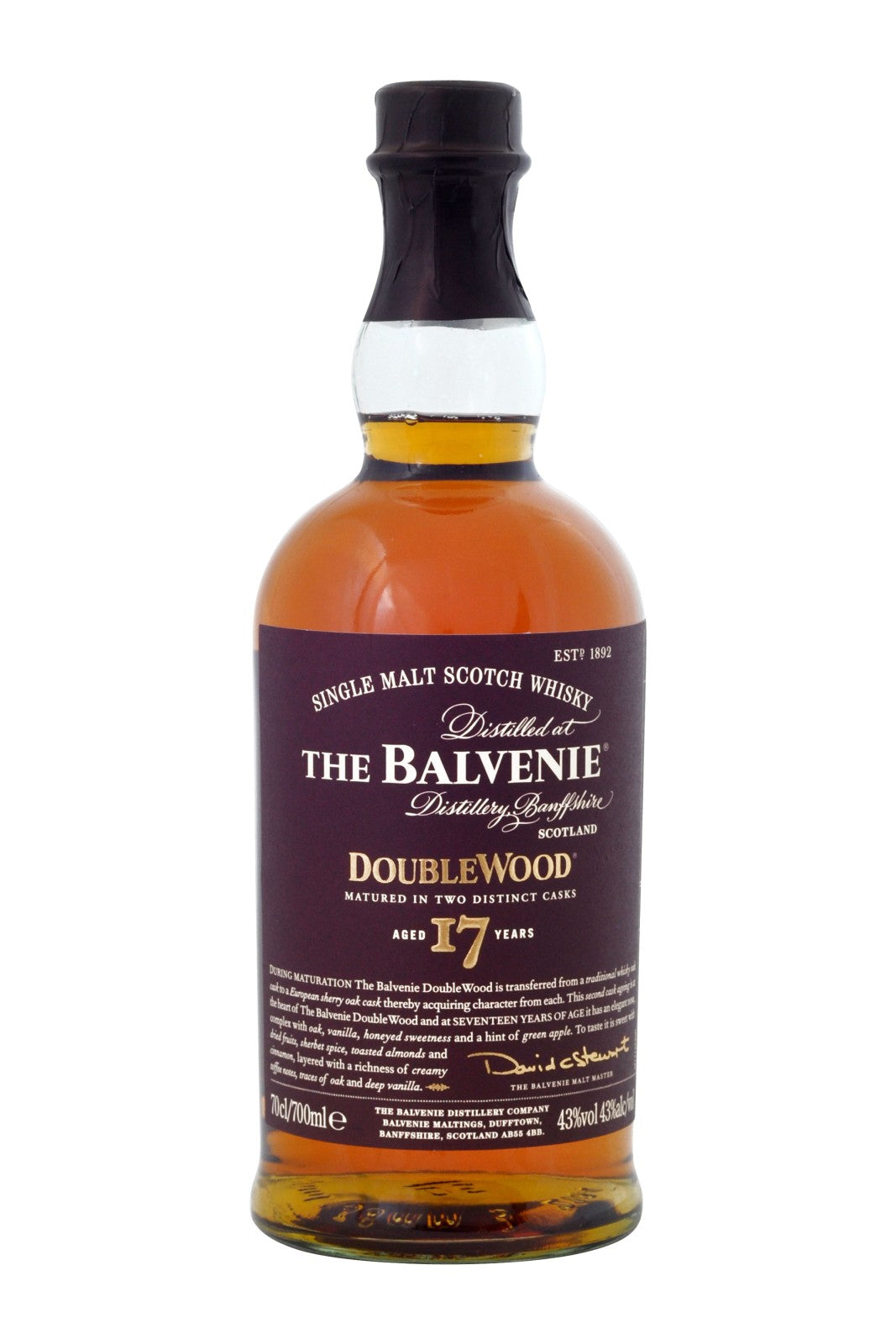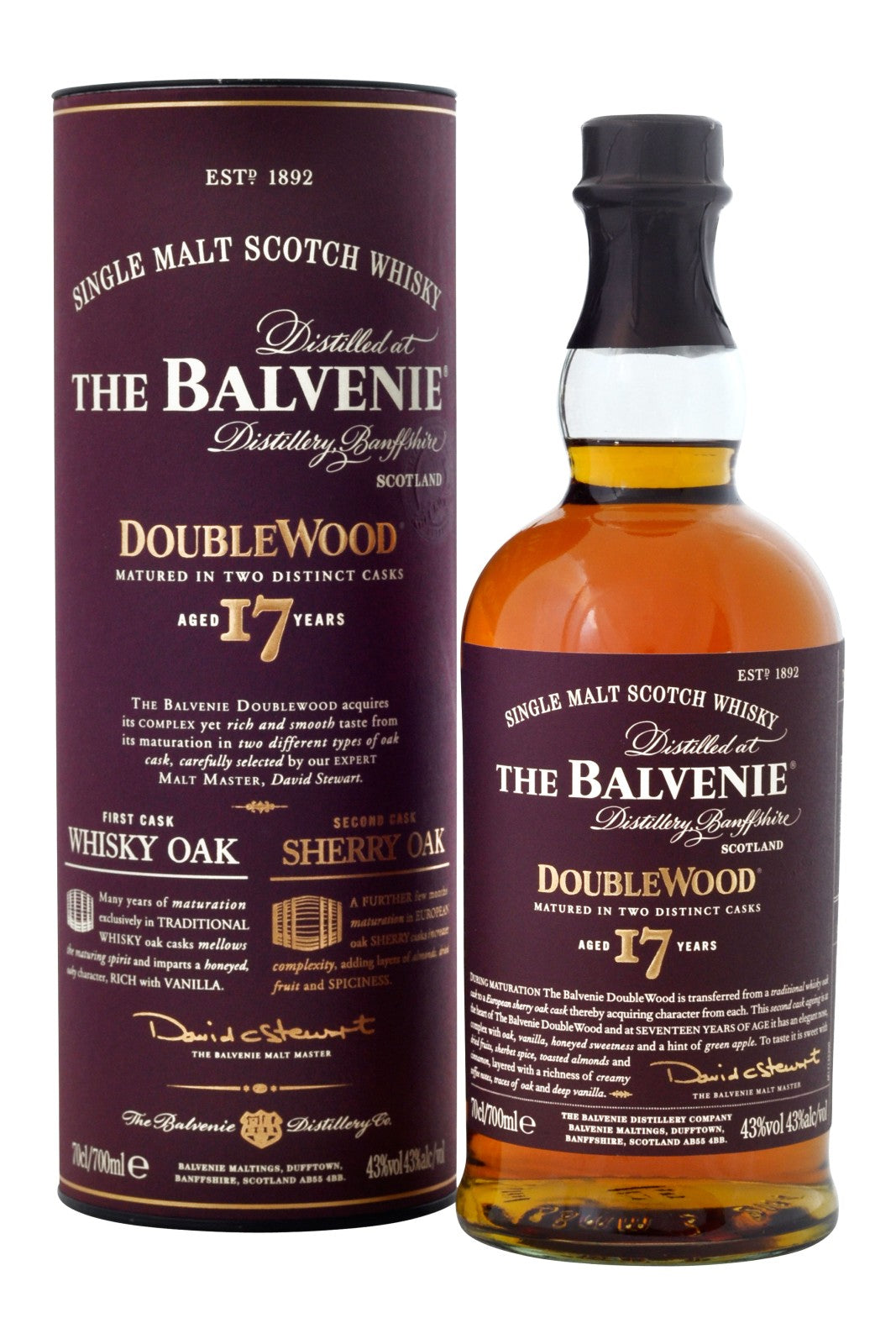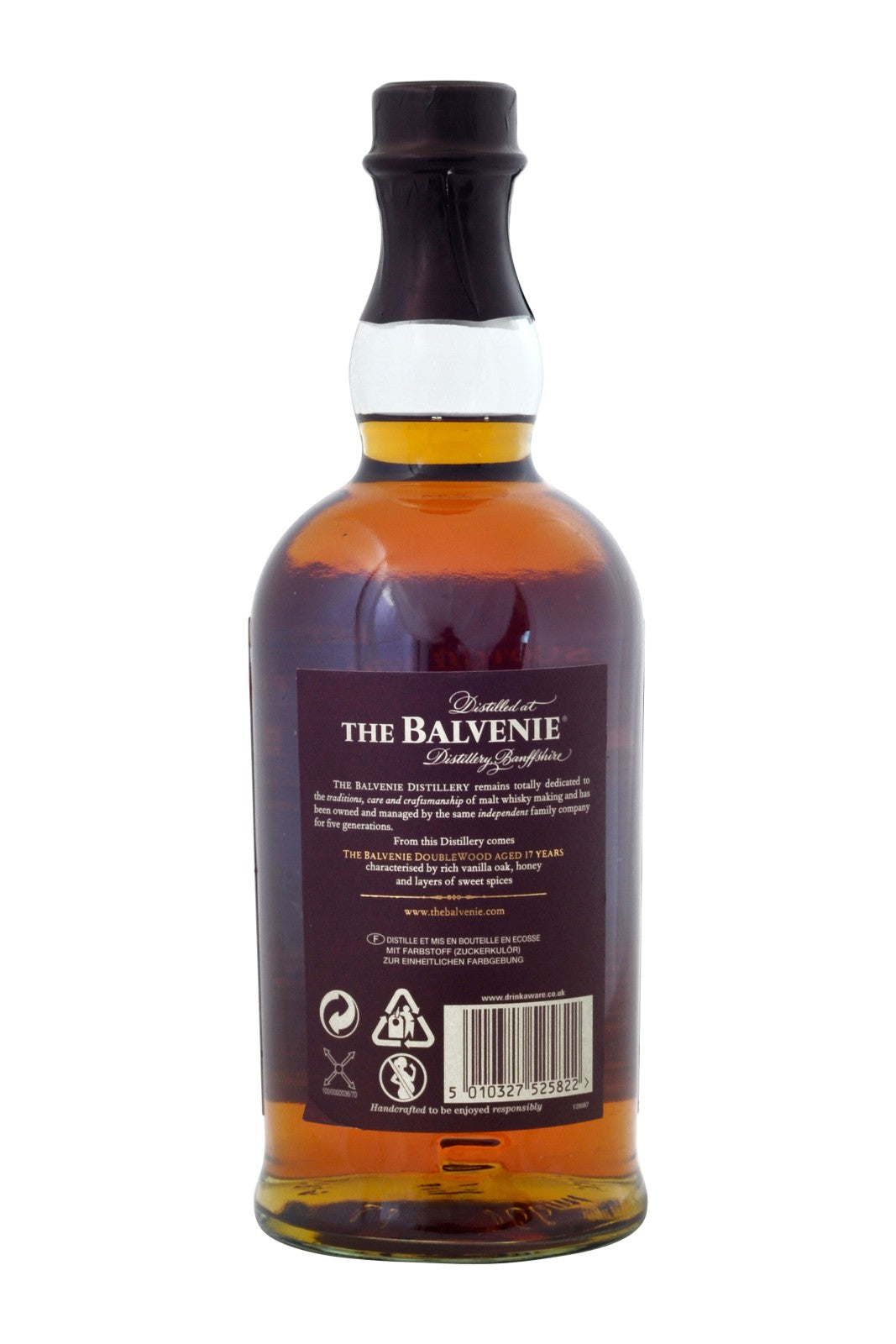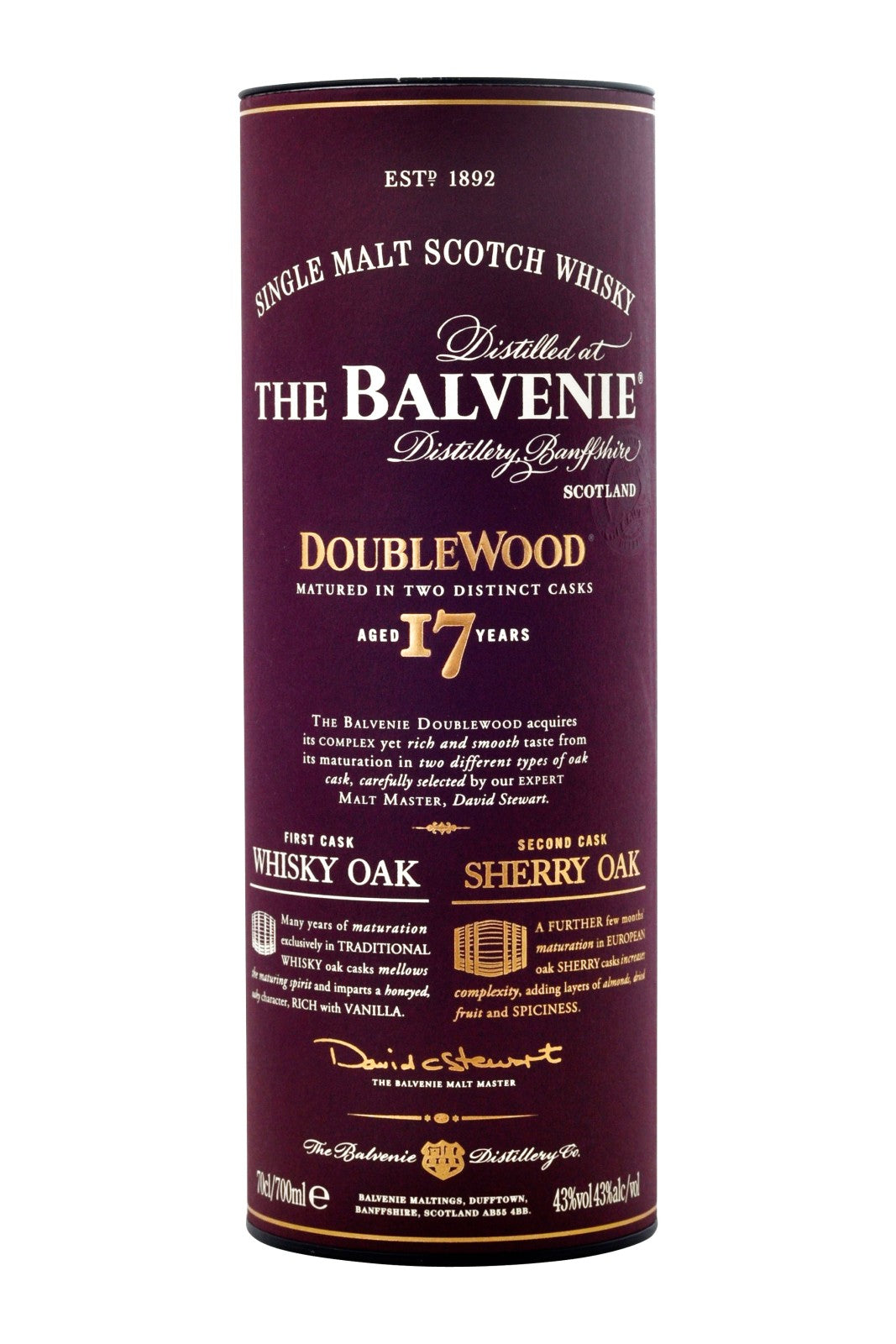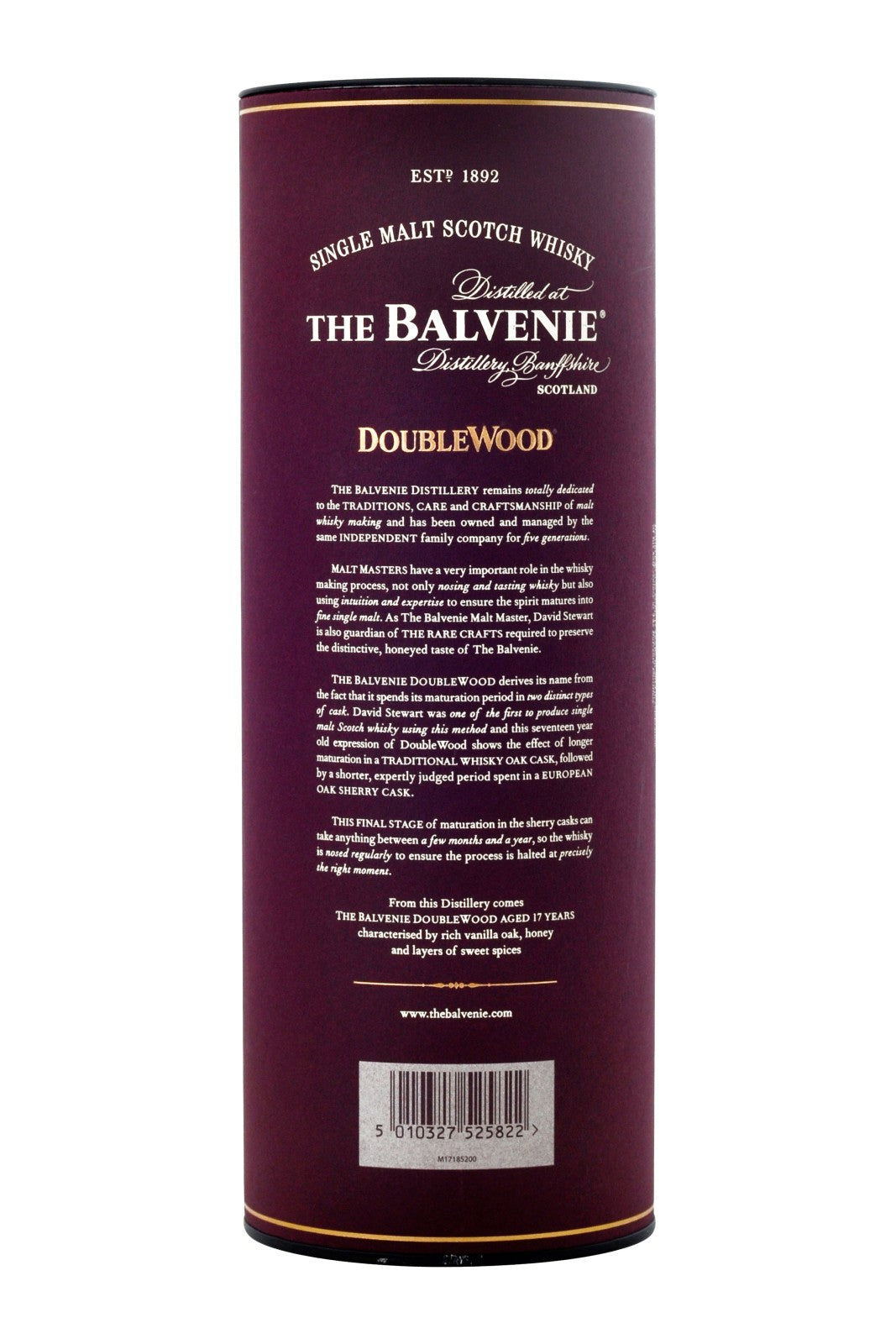 Balvenie 17 Year Old Double Wood
To craft DoubleWood 17 Year Old Malt Master David Stewart, who celebrated his 50th year at The Balvenie in 2012, returned to one of his most celebrated achievements – consecutive maturation in two different types of cask, a process often referred to as 'cask finishing'. This technique is at the heart of The Balvenie DoubleWood – it sees the whisky matured first in American oak barrels, which impart soft sweet vanilla notes, before being transferred to European oak sherry casks, where the second cask ageing adds rich spicy flavours and a depth and fullness of flavour.
The DoubleWood 17 Year Old is an elder sibling to DoubleWood 12 Year Old and shares its honeyed, spicy characteristics, but it is distinctly different, with deeper vanilla notes, hints of green apple, creamy toffee and a striking richness and complexity.