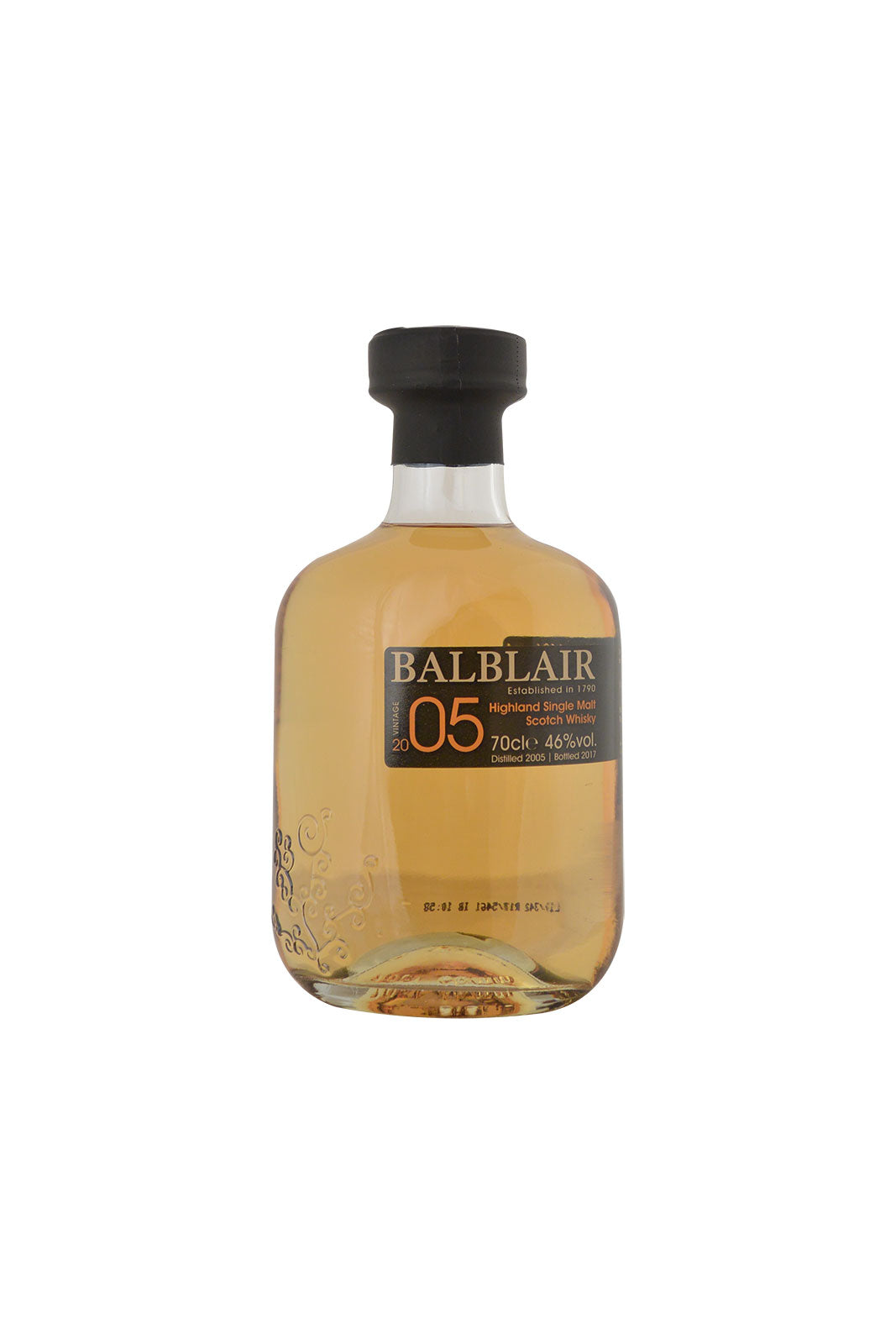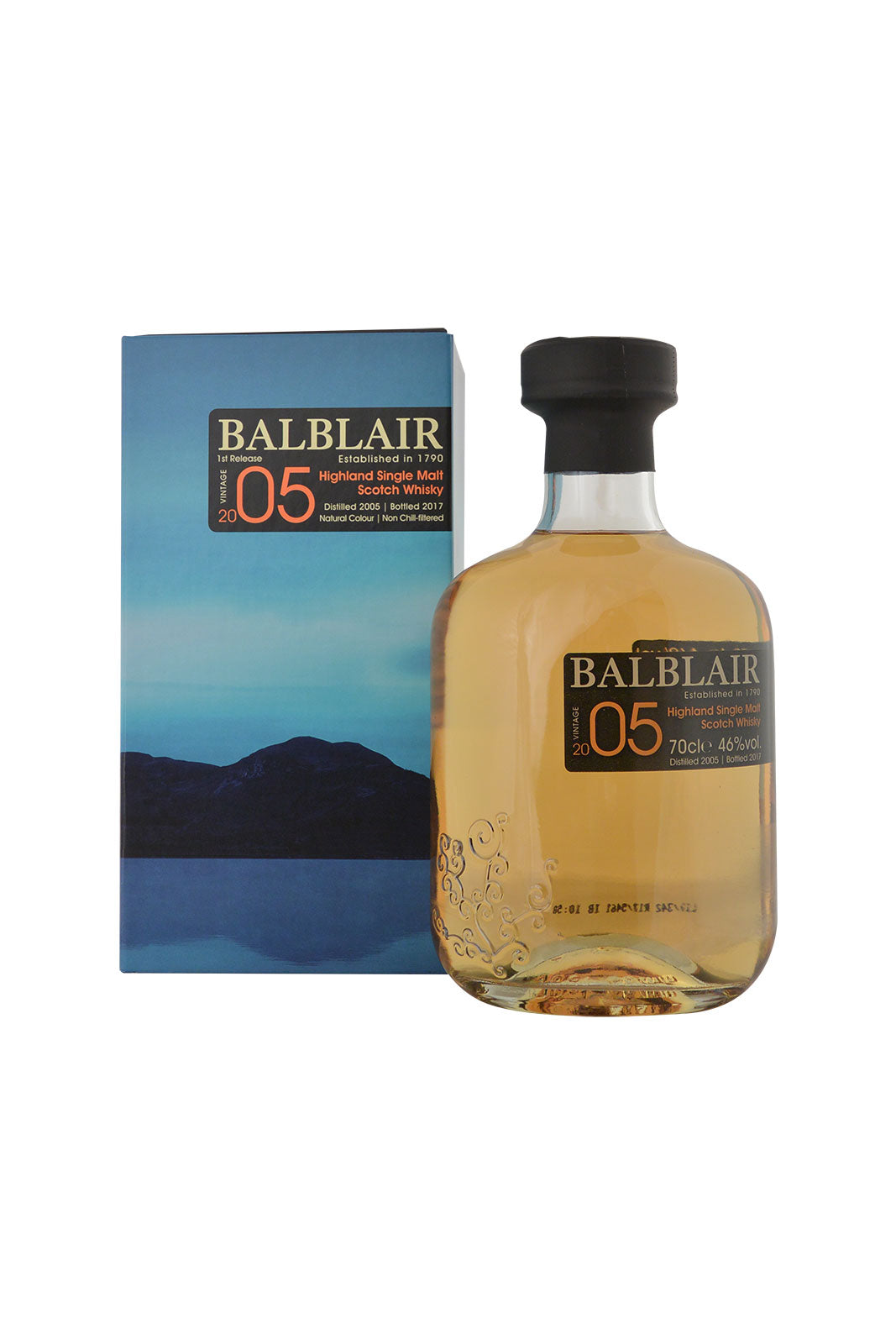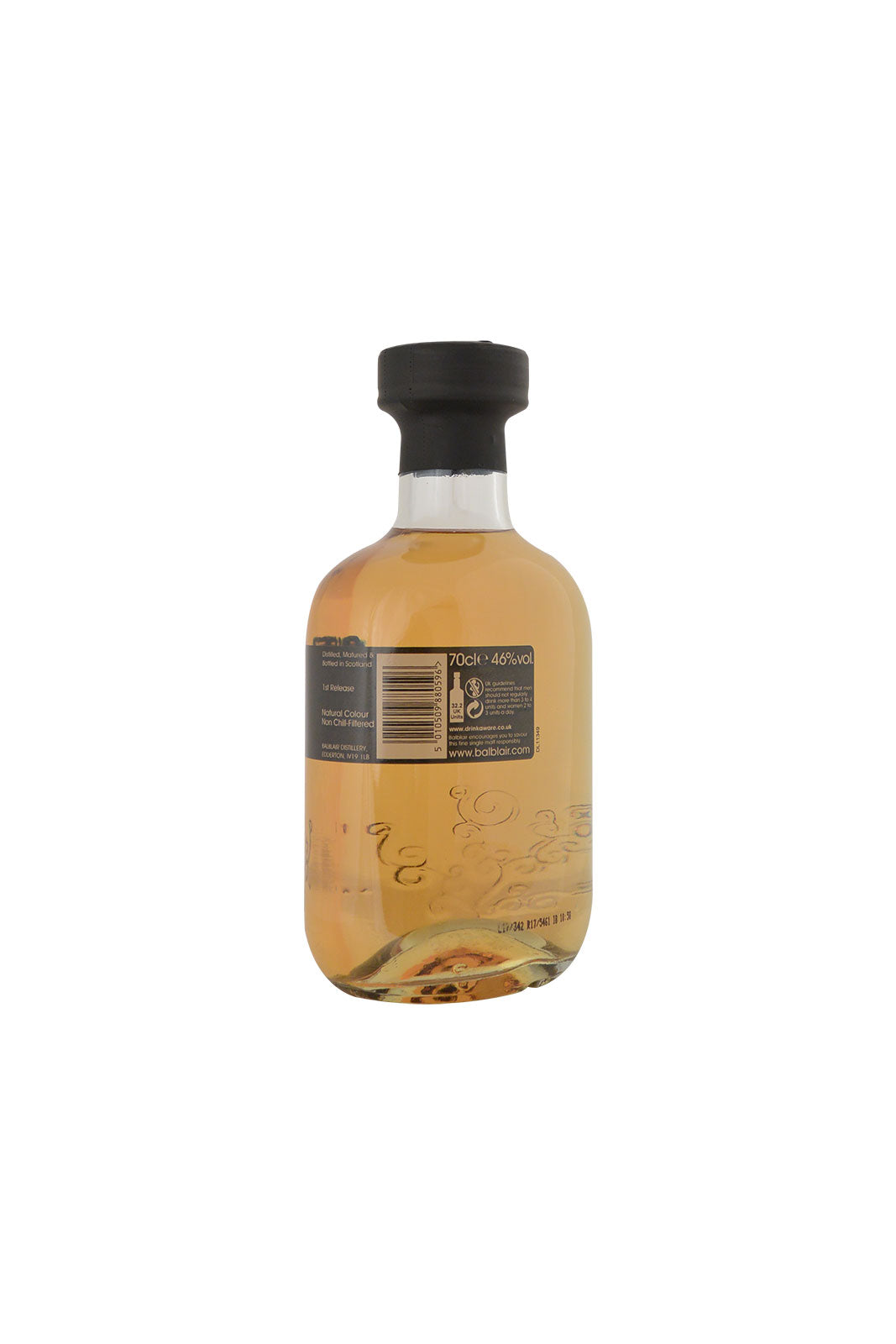 Balblair 2005
Appearance: Light sparkling gold in colour.
Aroma: Full bodied with the classic aromas of fresh green apples, ground spices and honey. The American oak ex-bourbon barrels used in maturation impart notes of oaky vanilla, leather and oranges with a hint of fragrant cut flowers and smoke.
Palate: Balblair's signature style of citrus orchards is followed by intense sweetness of toffee and vanilla.
Finish: Rounded off by a deliciously spicy, long finish. The superb dram is bright and full of character, a ray of sunshine in a bottle.