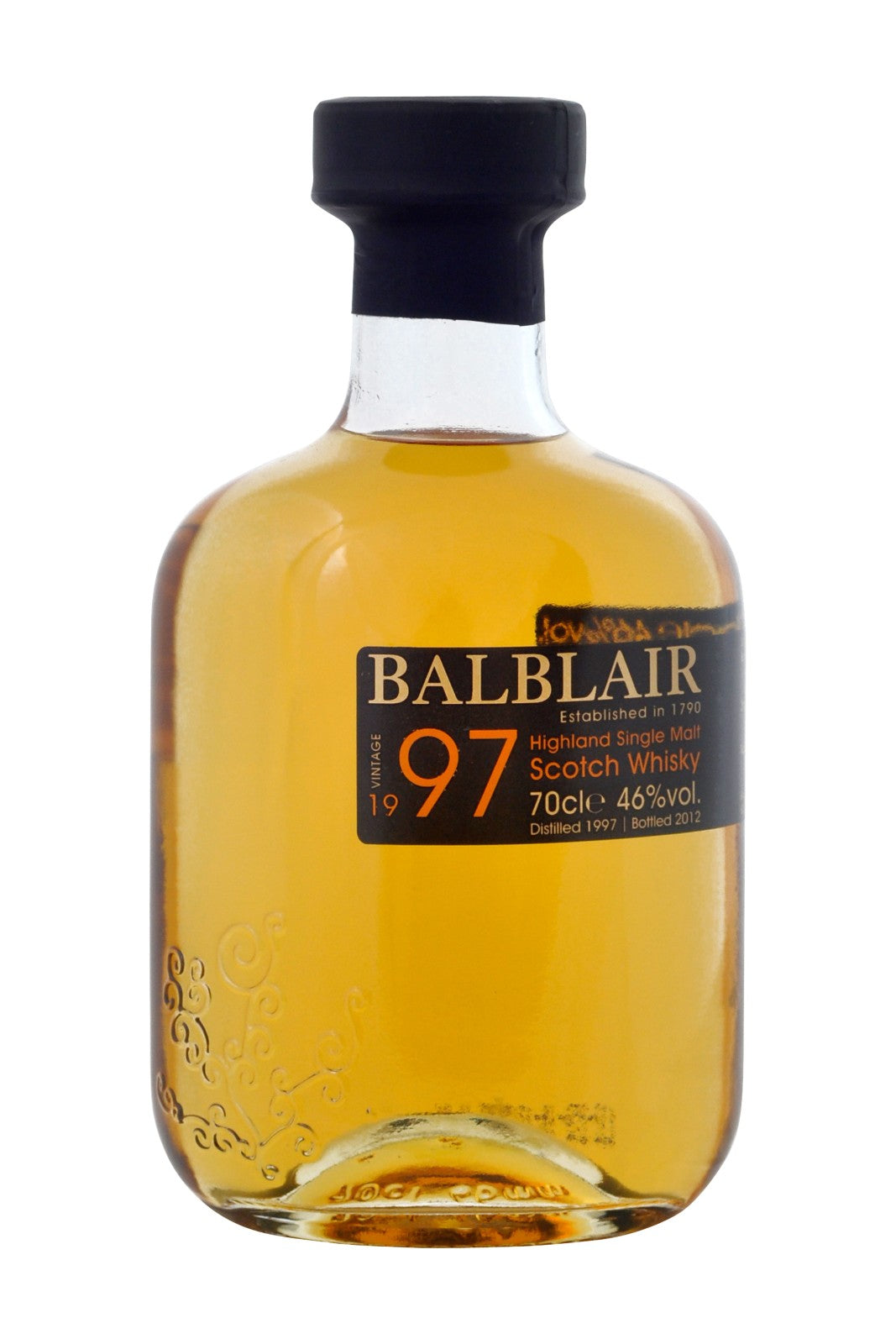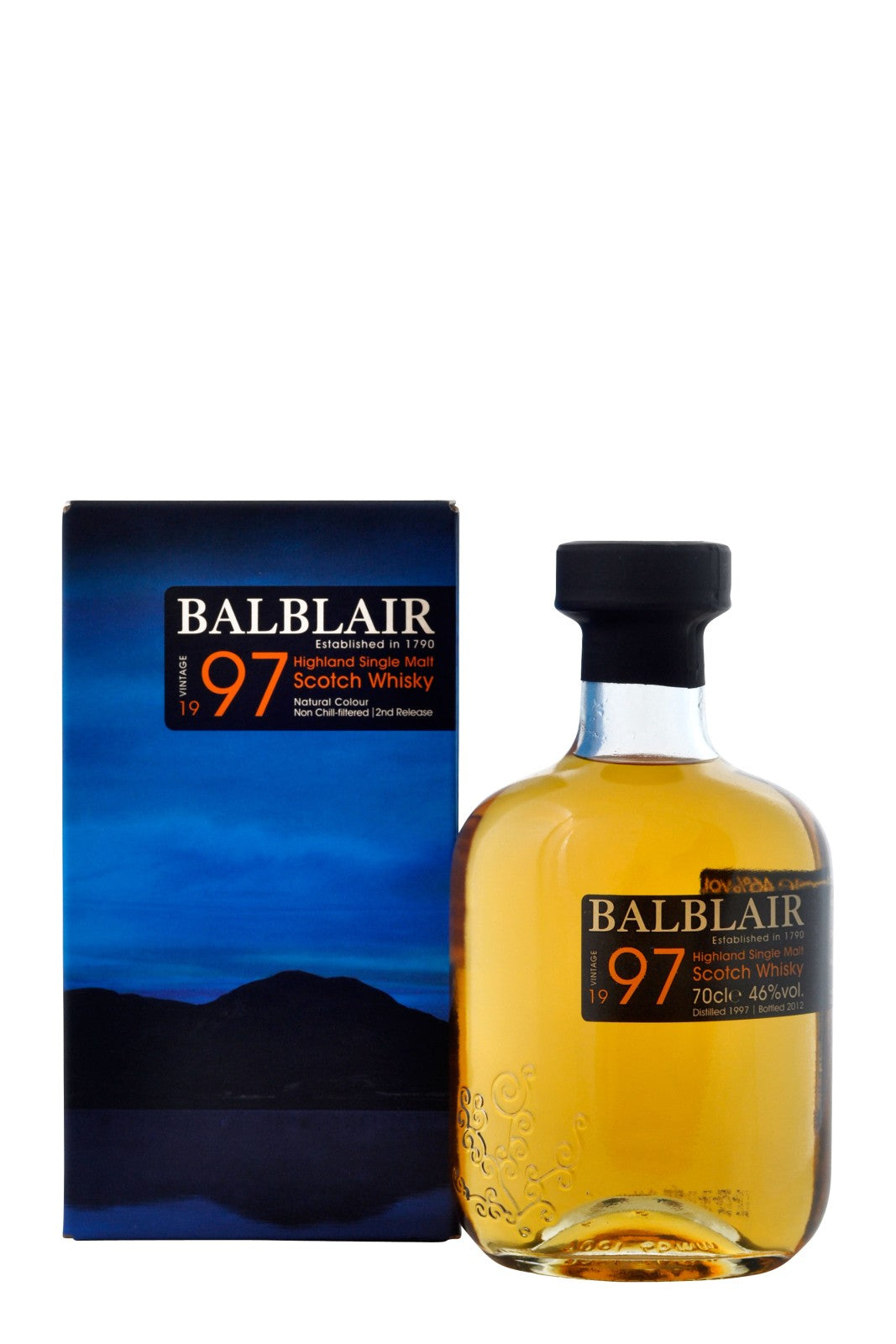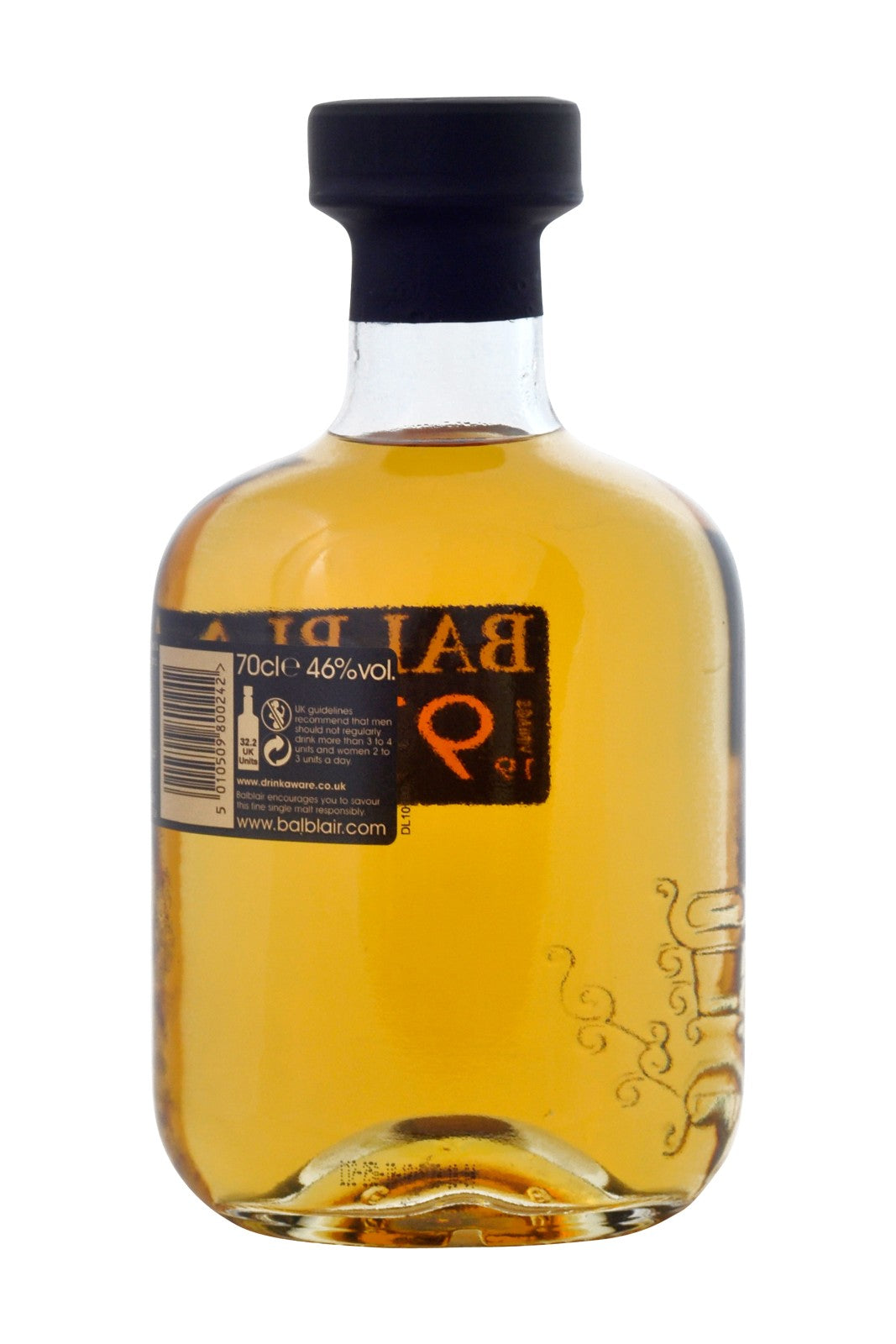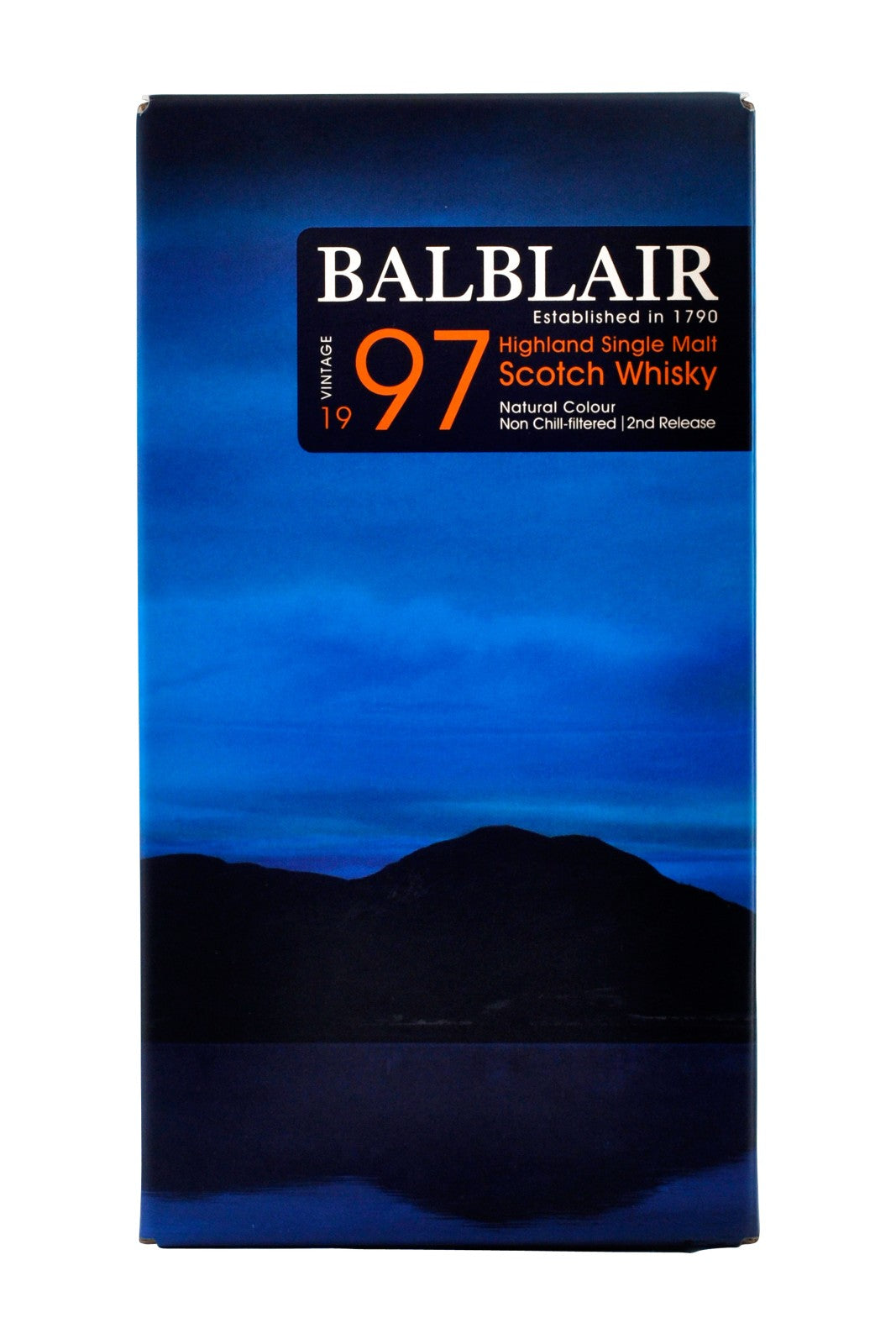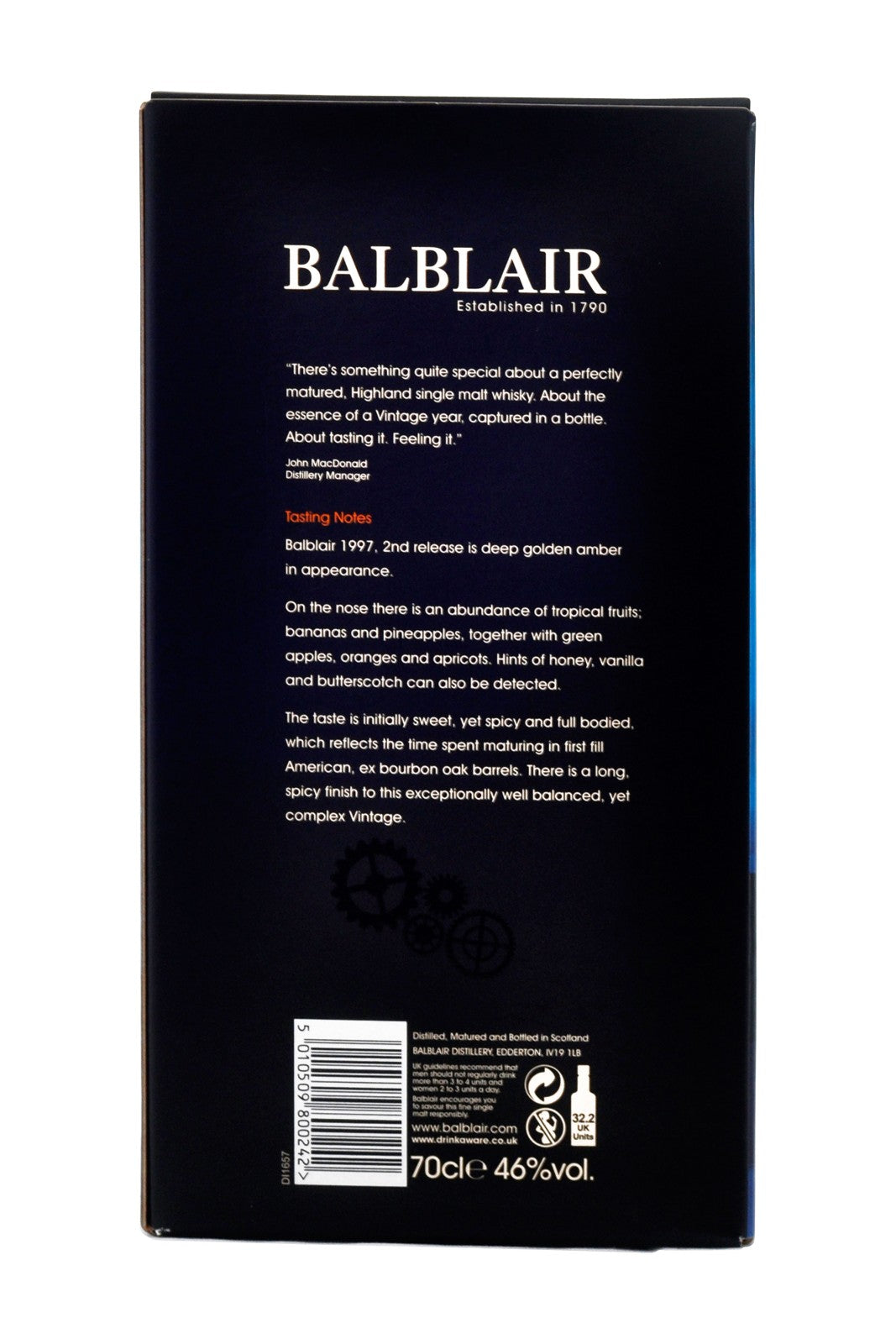 Balblair 1997
There's something quite special about a perfectly matured, Highland single mail whisky. About the essence pf a Vintage year, captured in a bottle. About tasting it

Balblair 1997, 2nd release is deep golden amber in appearance.
On the nose there is an abundance of tropical fruits; bananas and pineapples, together with green apples, oranges and apricots. Hints of money, vanilla and butterscotch can also be detected.
The taste is initially sweet, yet spicy and full bodied, which reflects the time spent maturing in first fill American, ex bourbon oak barrels. There is a long, spicy finish to this exceptionally well balanced, yet complex Vintage."