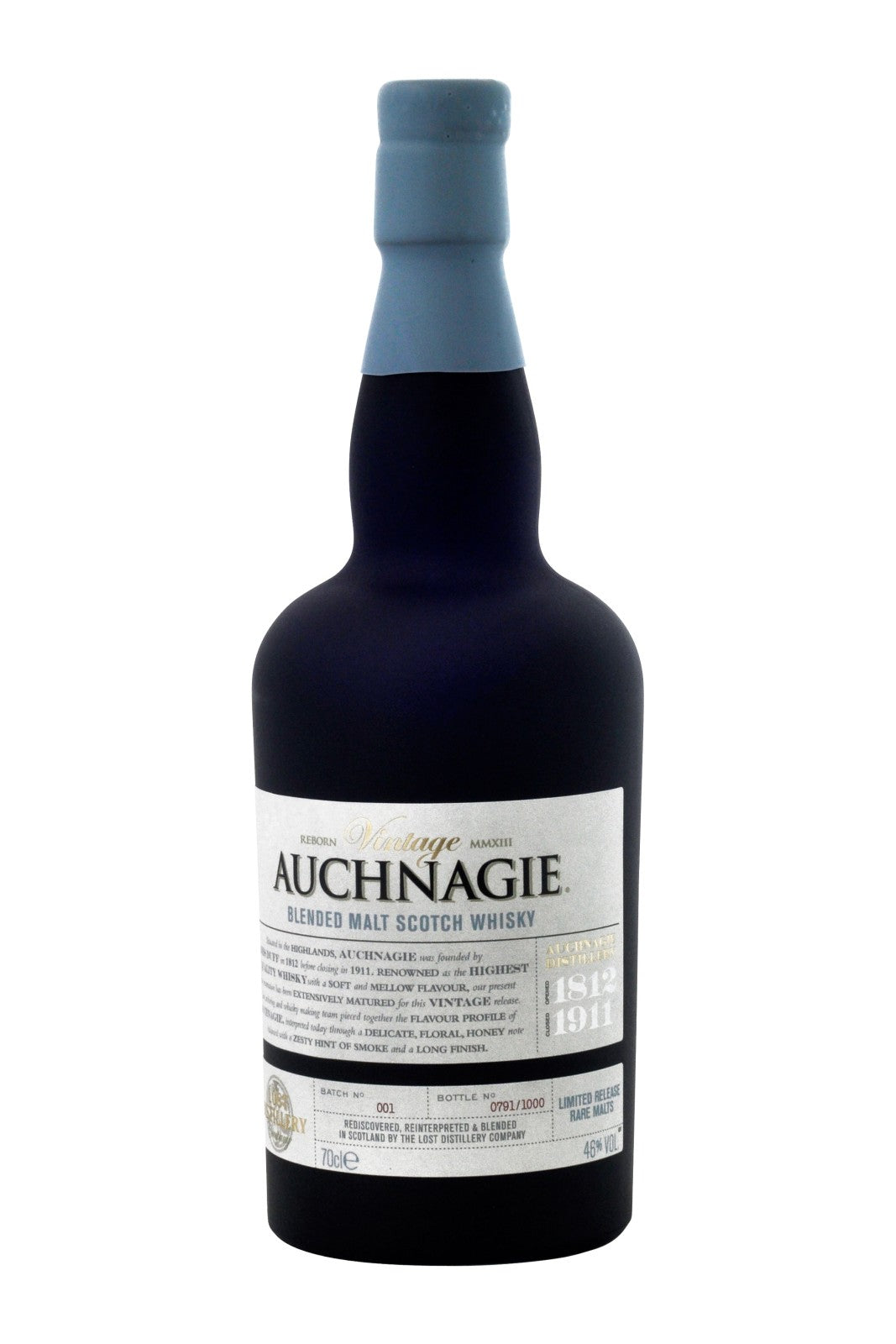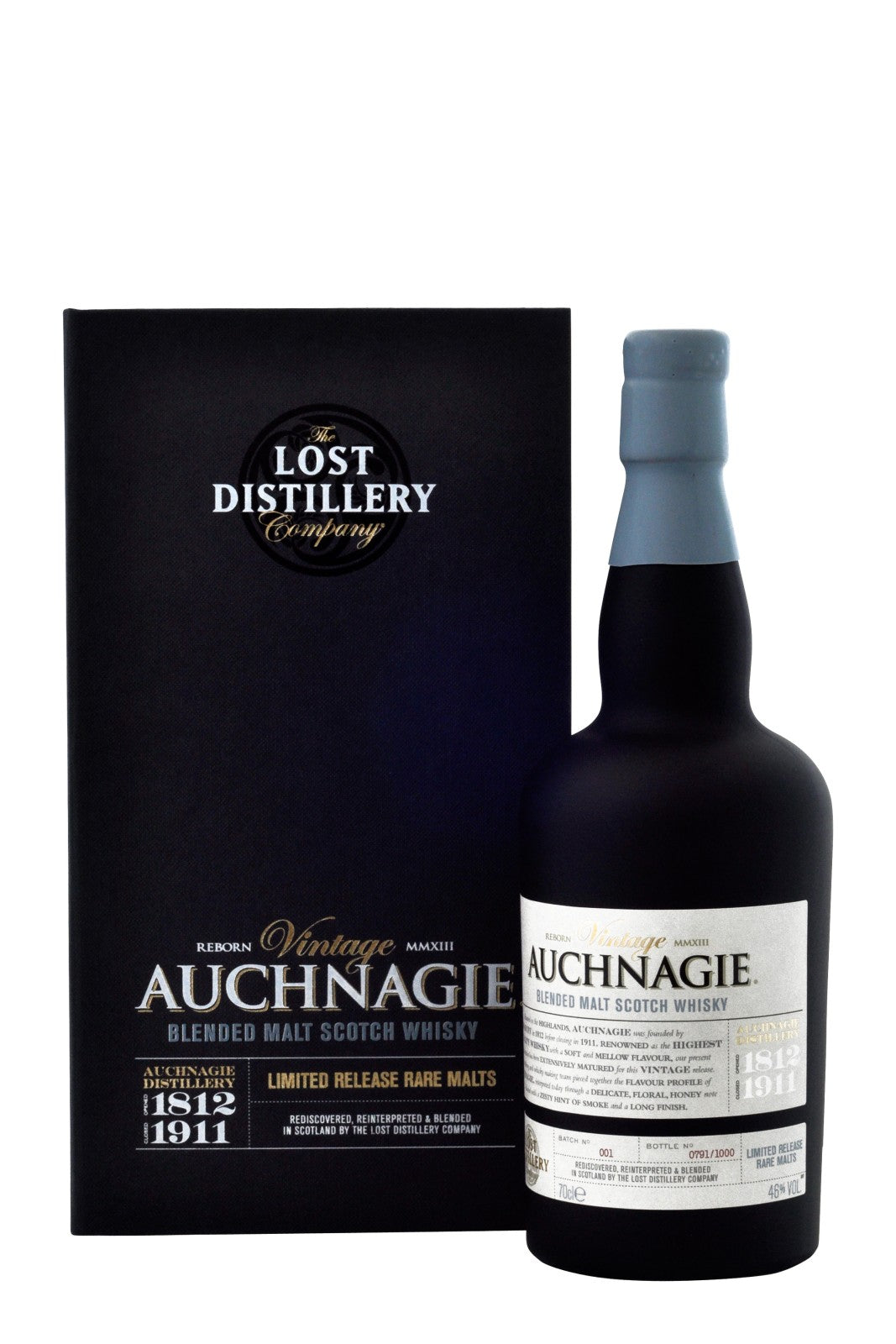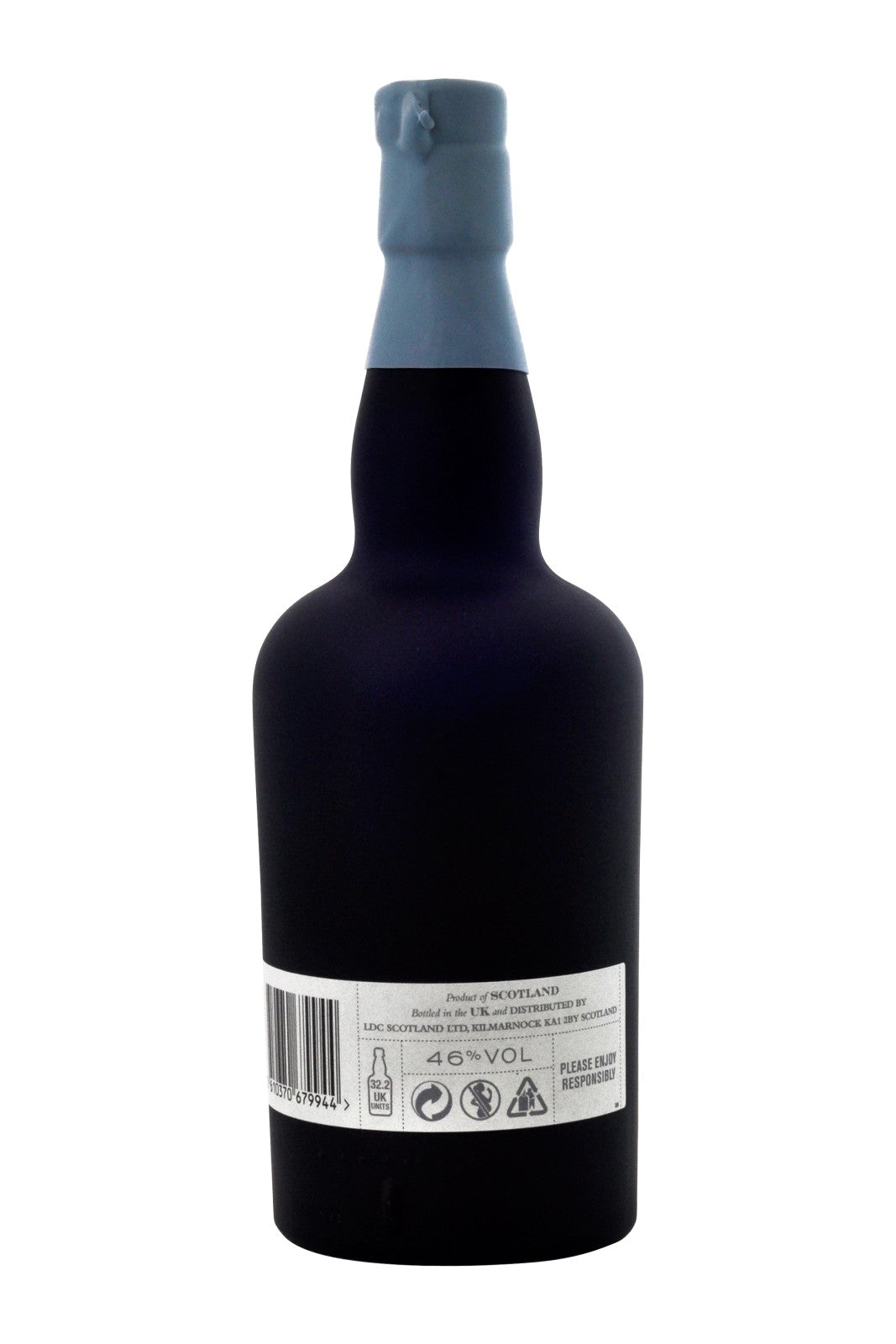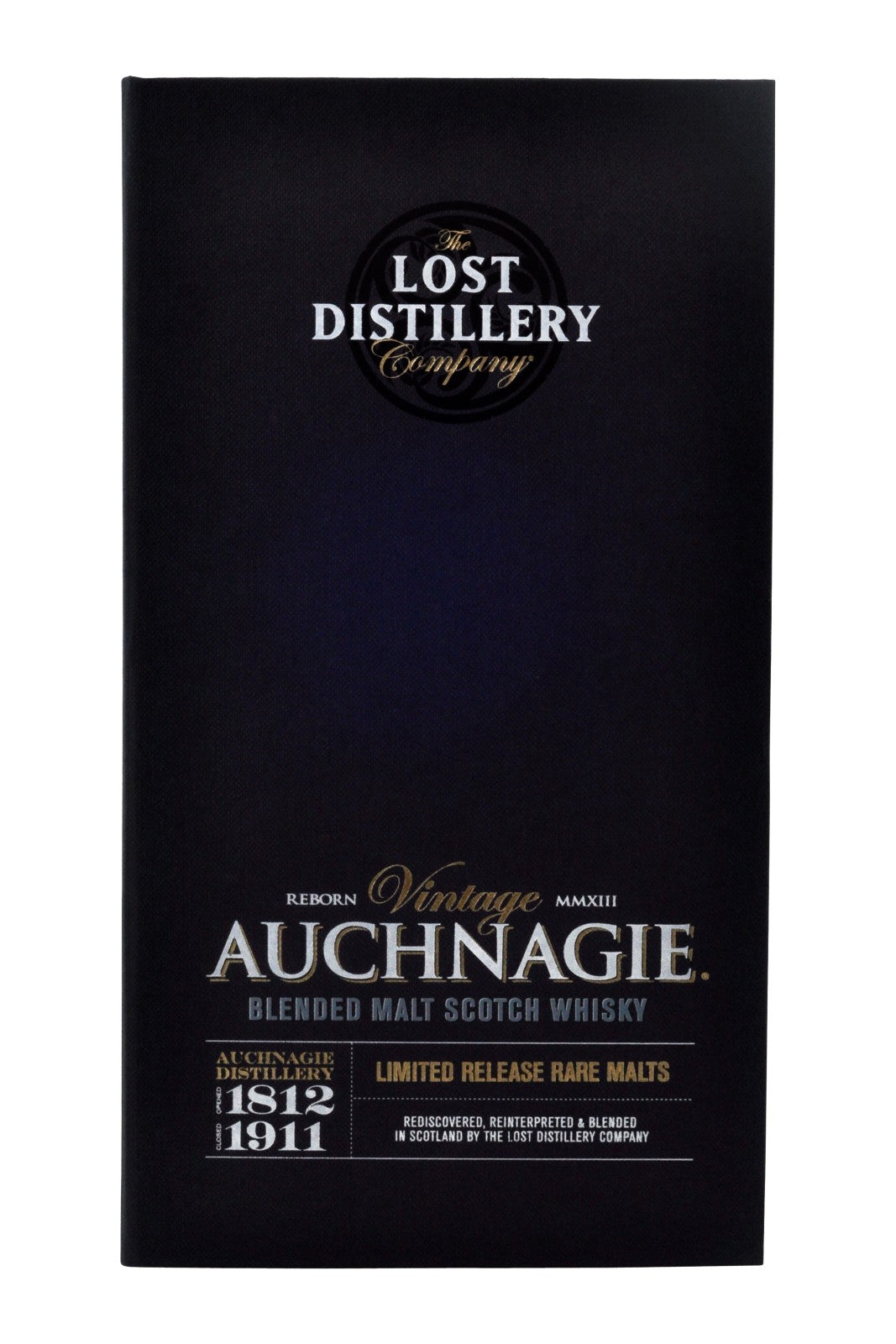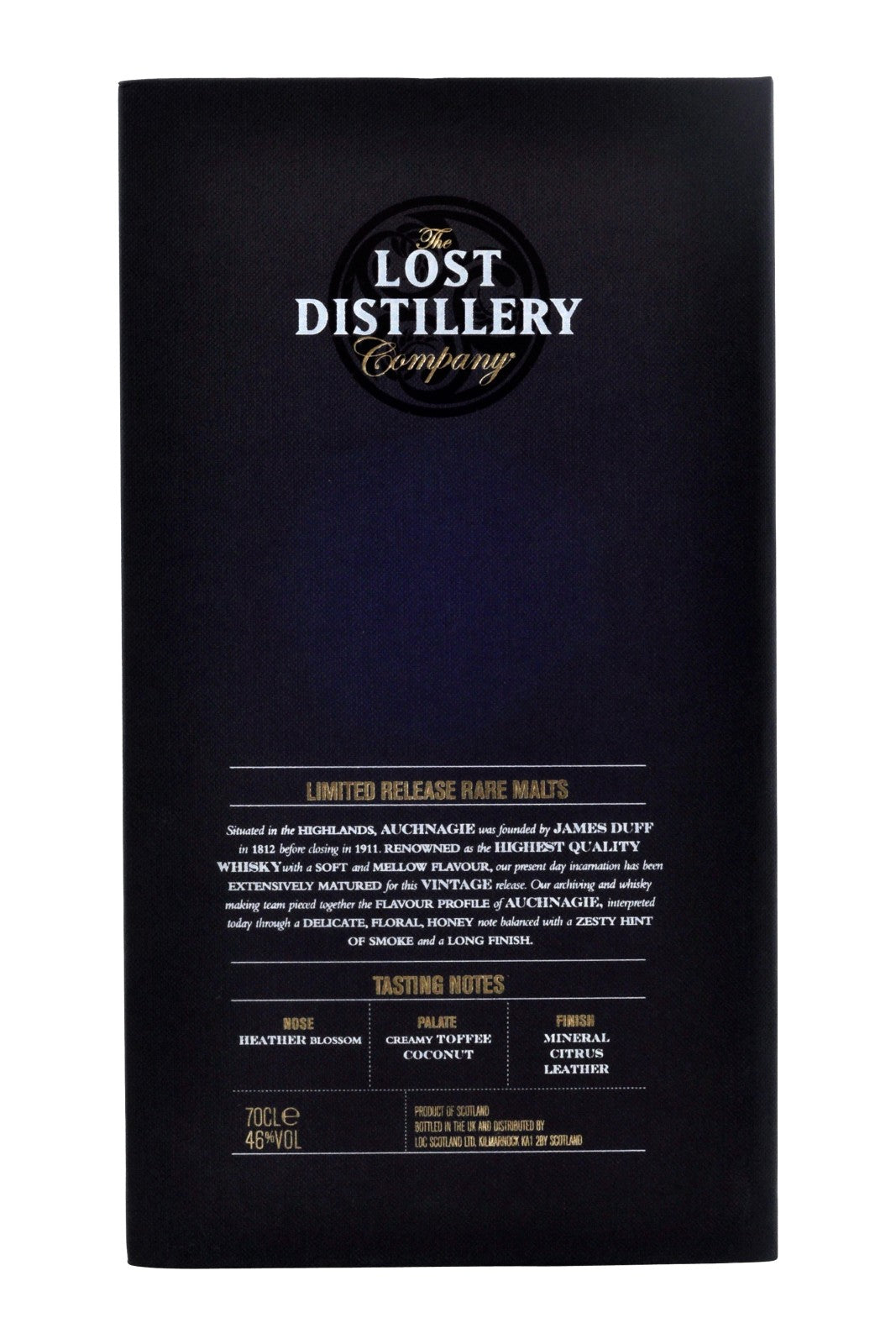 Auchnagie Vintage
Vintage Lost Distillery whiskies contain whiskies from 15 to 38 years in age, all pure malts. Stratheden Vintage is surprisingly sweet and peppery to taste and a warming, medium-length finish.
Appearance: Pale gold. Lemon lights.
Aroma: Sweet malt in the foreground, rapidly followed by fruity notes – tinned pears – with traces of spun honey. The sweet cereal now in the background as sweet biscuit. Water introduces hemp rope and wet cardboard, but still with a fruity top-note.
Taste: Sweet to taste at bottled strength, with considerable spice across the tongue and a warming, medium-length finish. At reduced strength it is less sweet and less spicy, but remains fruity, with a trace of apple sponge and vanilla.