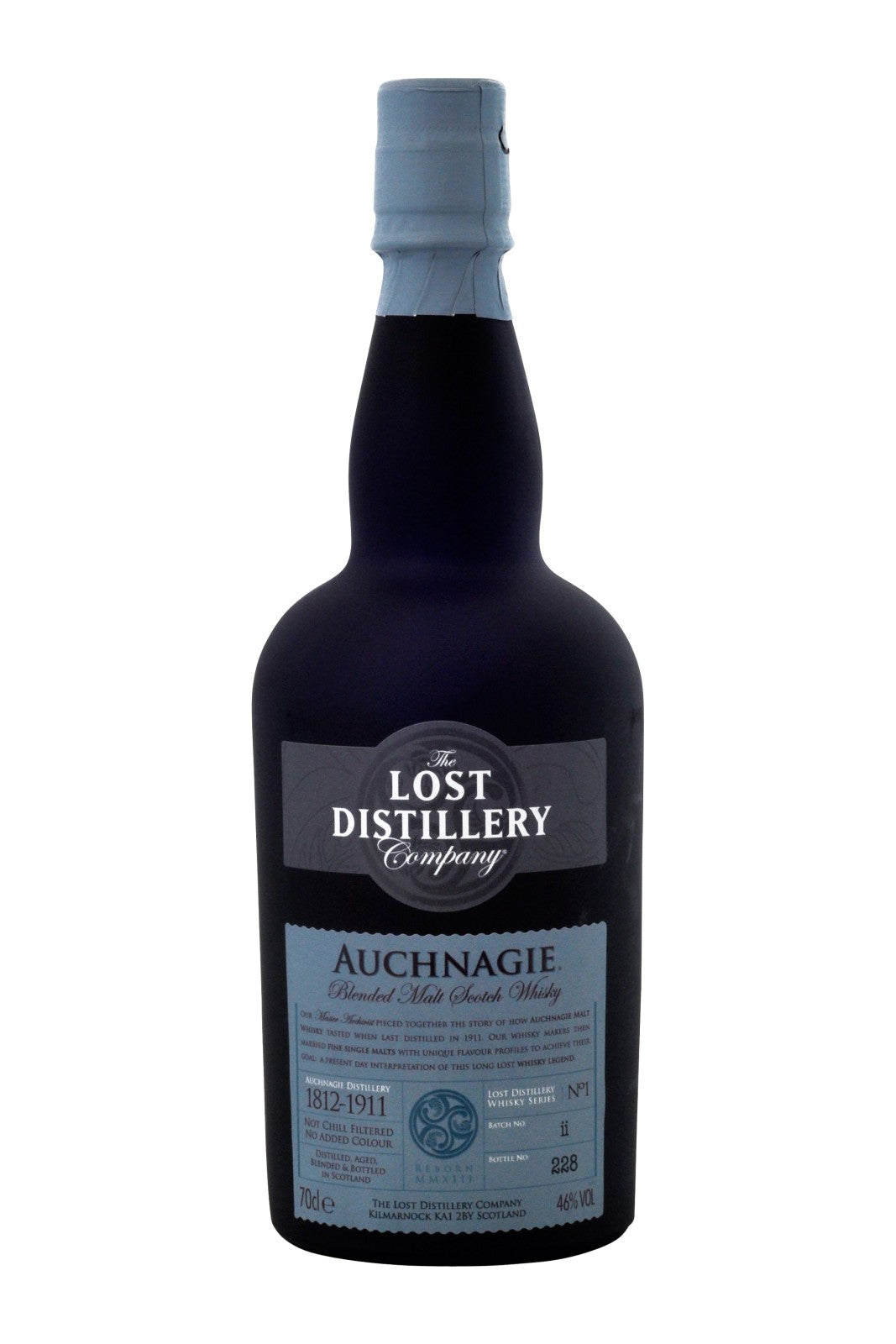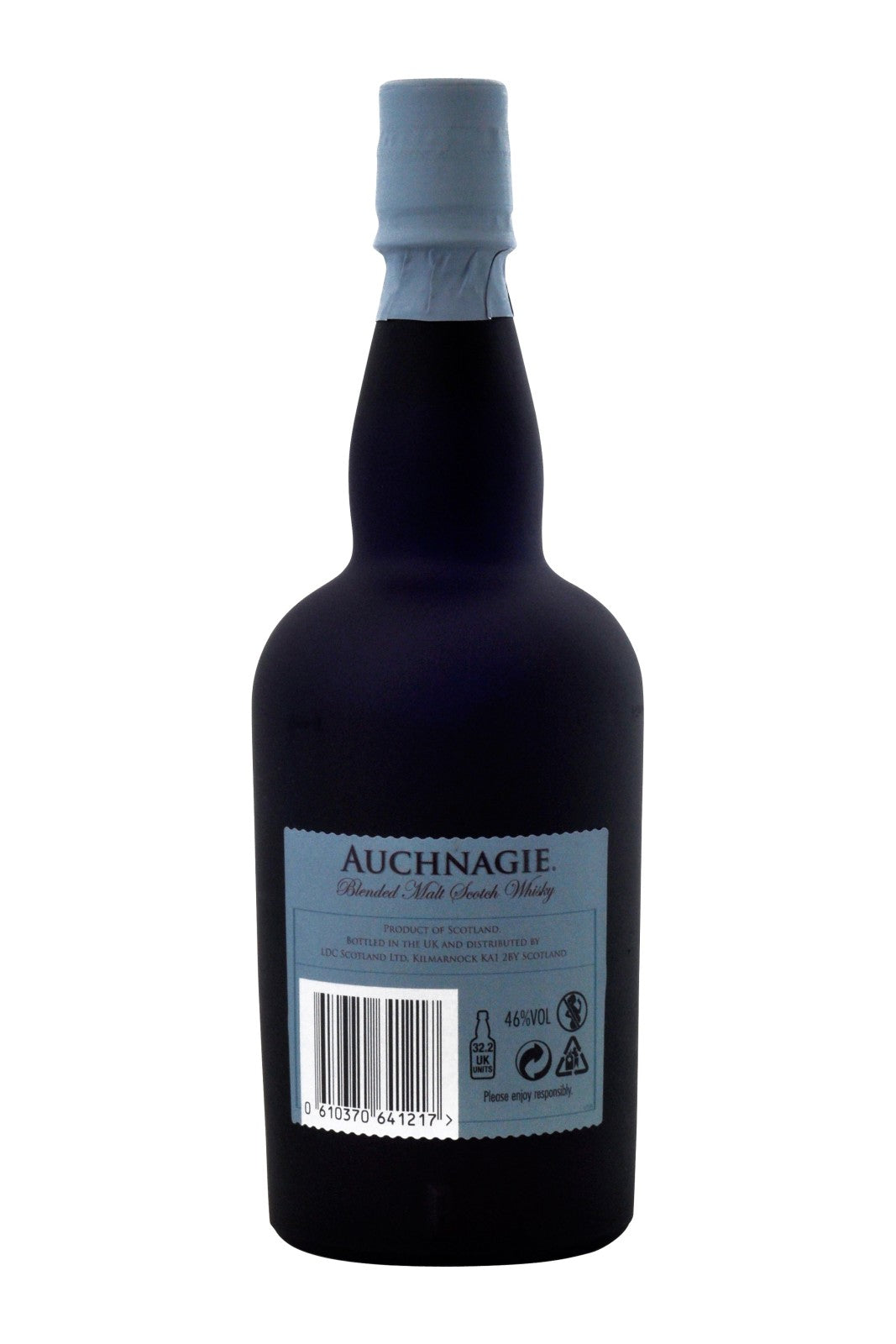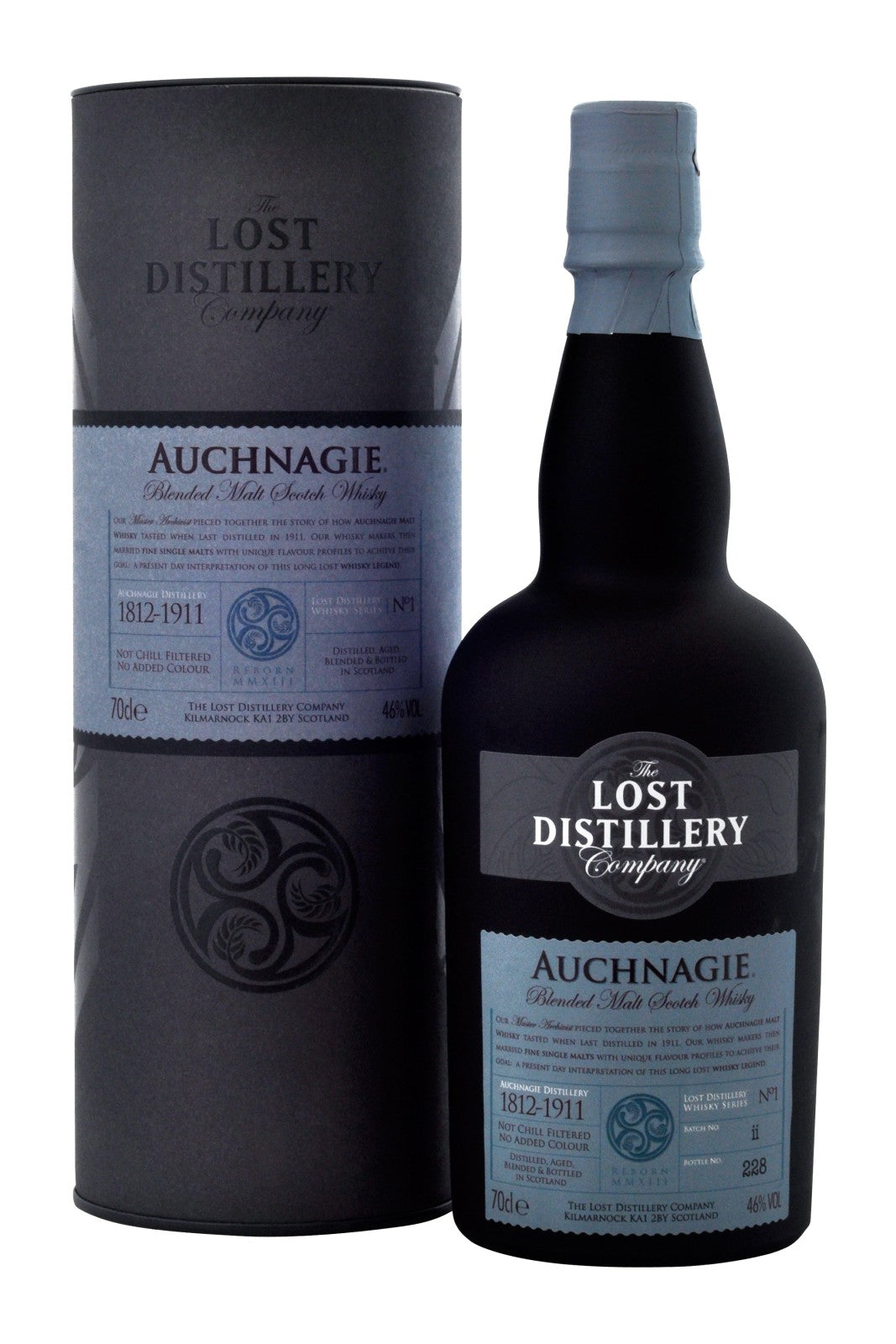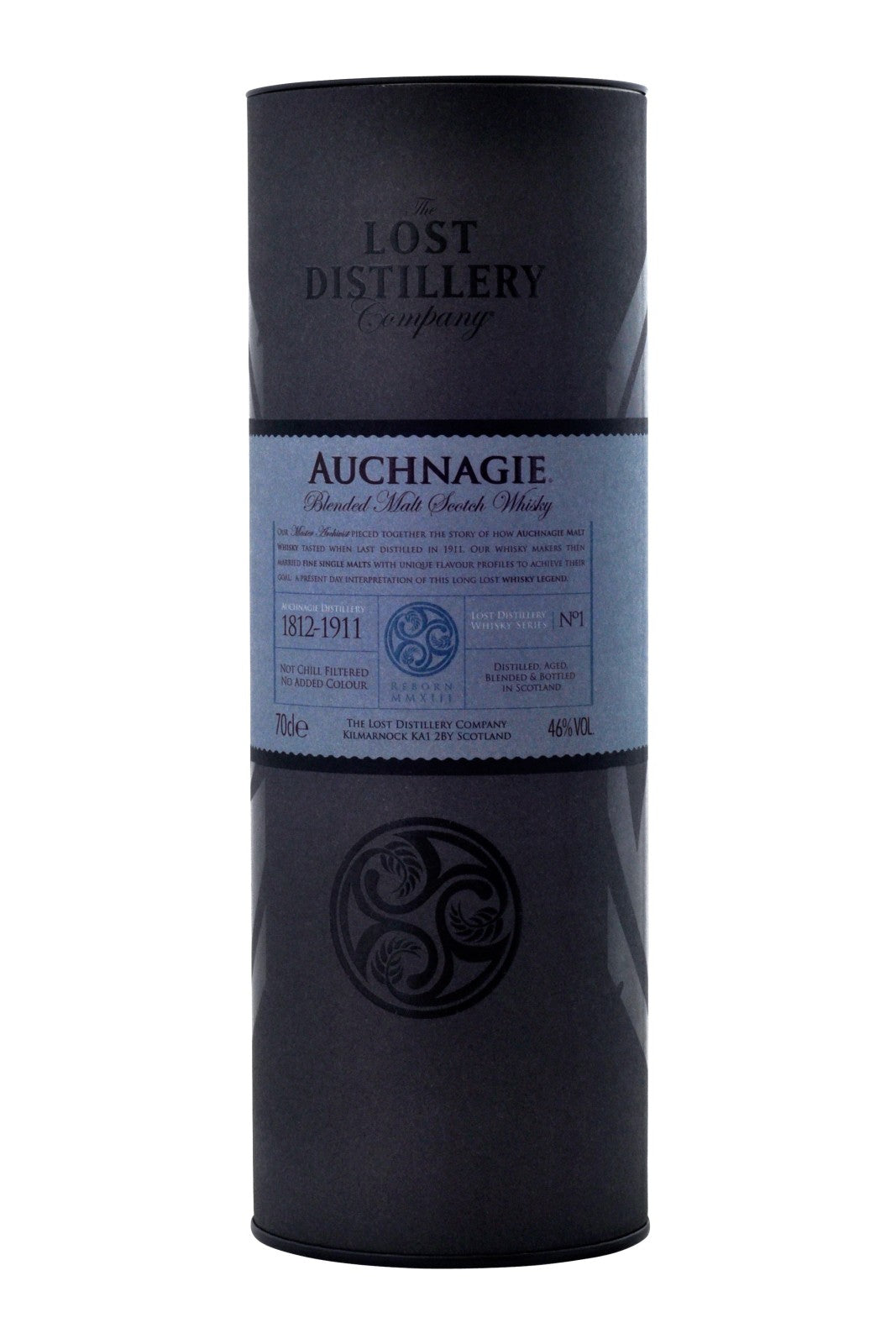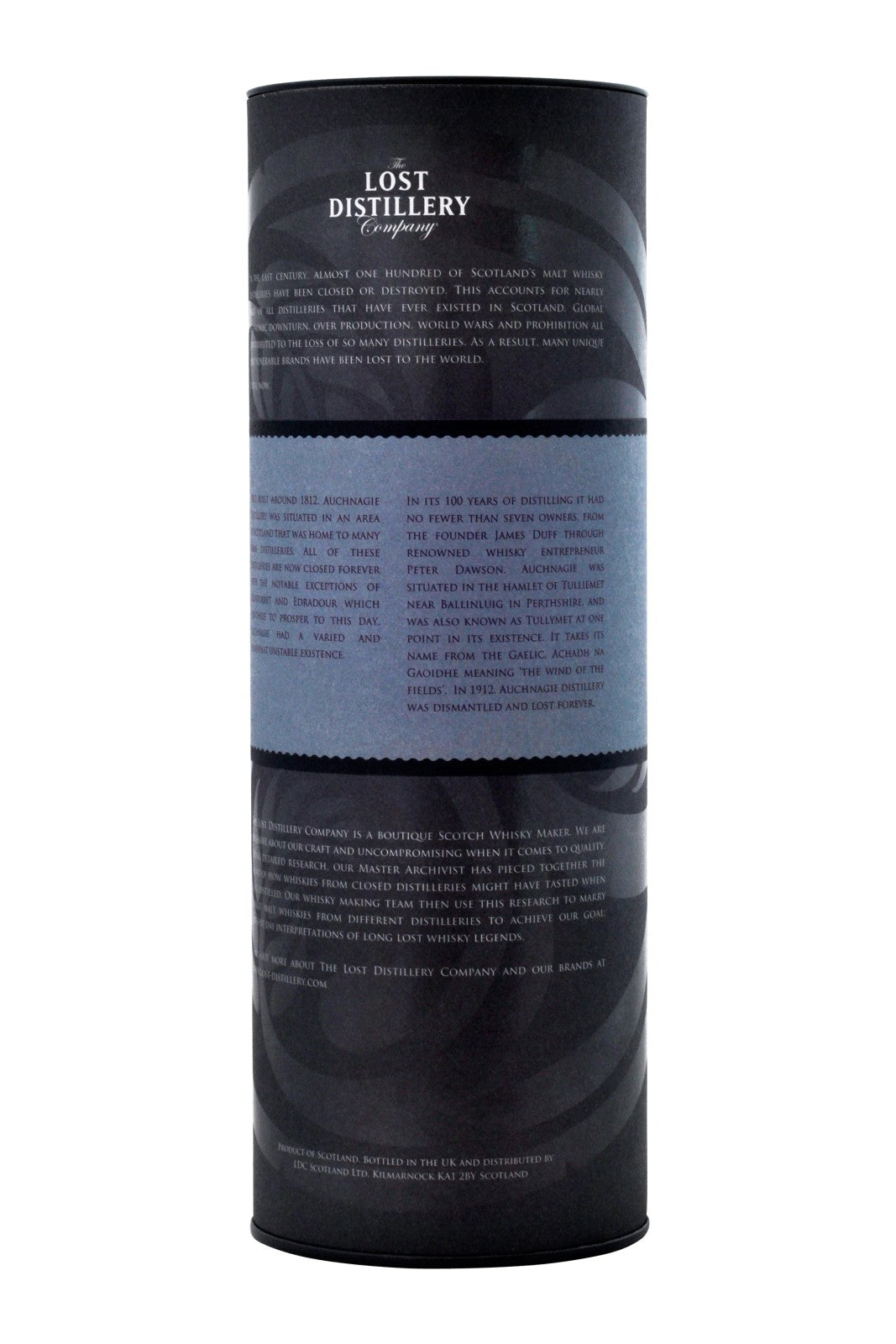 Auchnagie The Lost Distillery
Appearance: Dull gold, with very slight haze (suggesting lack of chill-filtration), and good thick legs (indicating good texture).
Aroma: Slight nose prickle. The top notes are juicy and fruity – bruised pears, grapefruit, fresh orange peel. Behind this there is a light biscuit note (Rich Tea biscuit) and a trace of steam engine. A little water introduces estery pear drops, soft apples and oiled leather
Taste: Very sweet to taste at bottled strength, with considerable spice across the tongue and a warming, medium-length finish. Fruity boiled sweets in the aftertaste. At reduced strength it is less sweet and less spicy, but remains fruity, with a trace of vanilla sponge – Eve's Pudding.