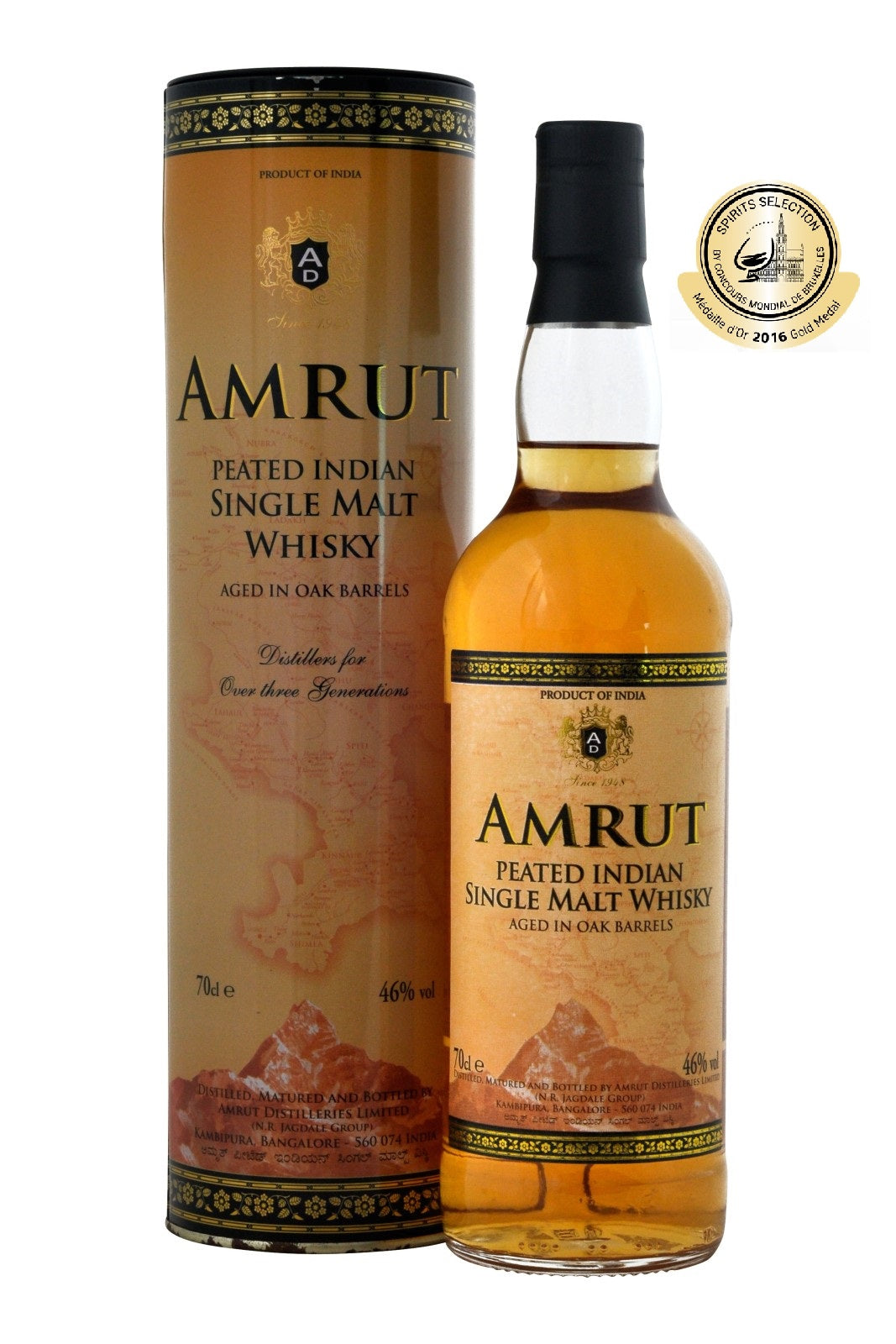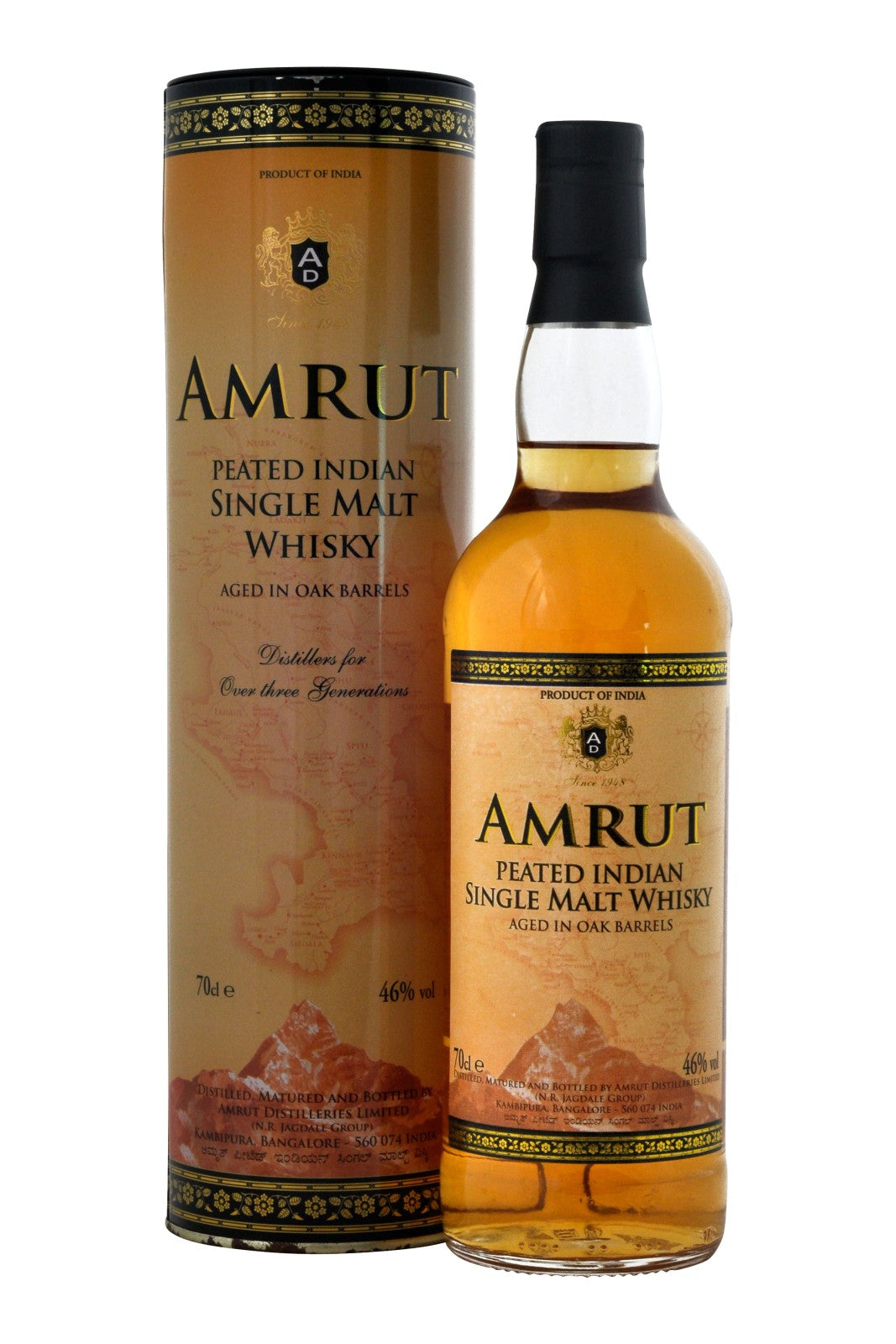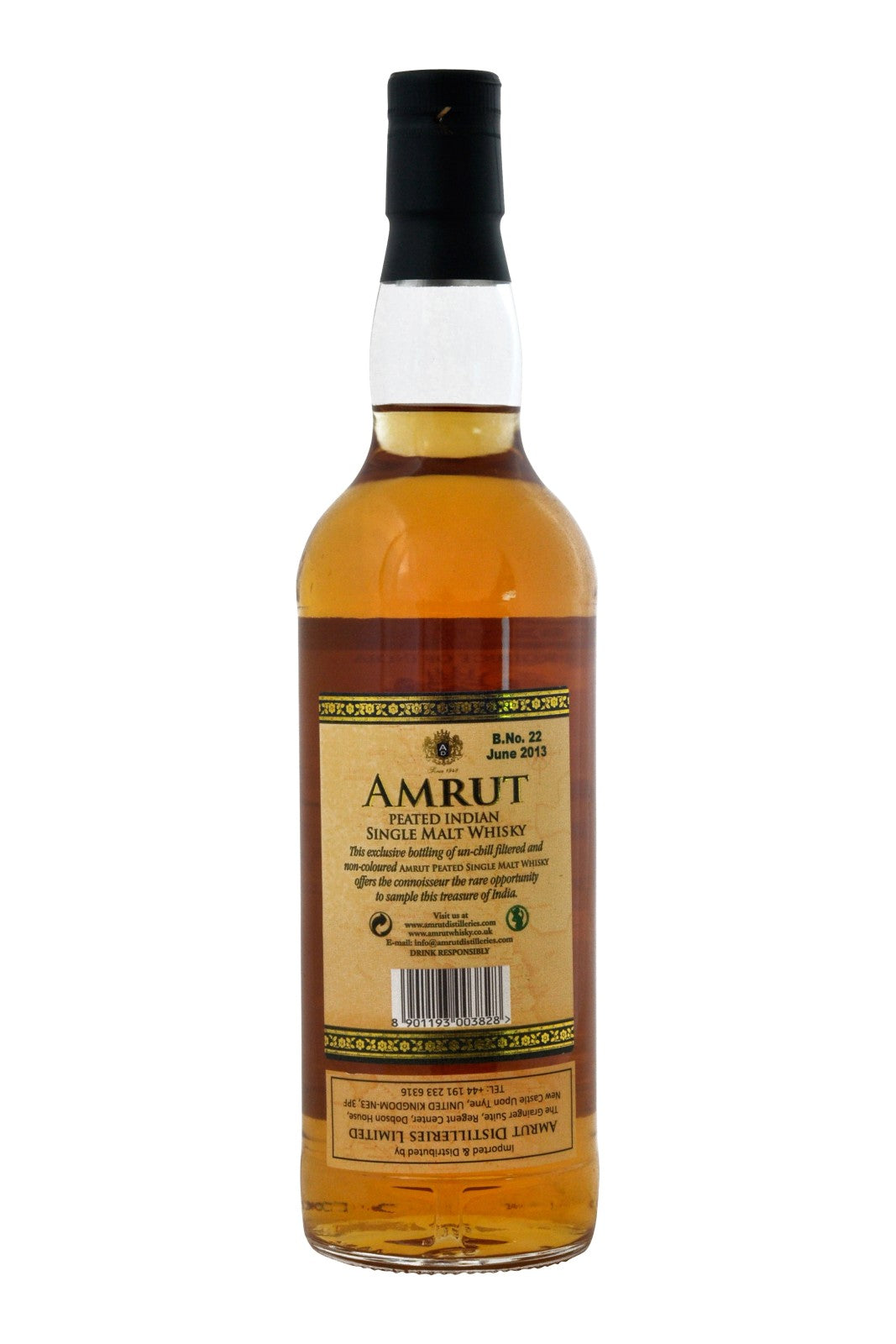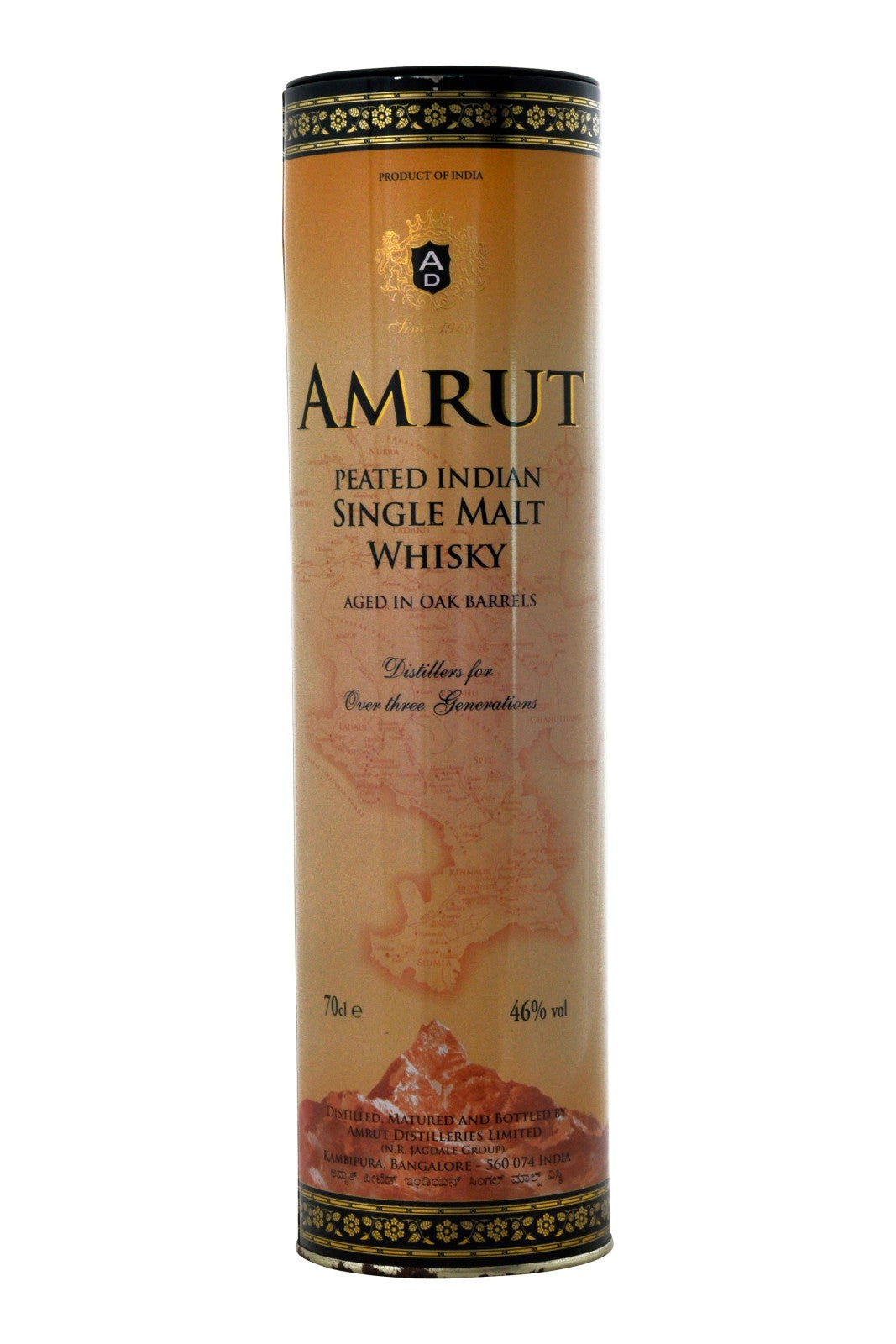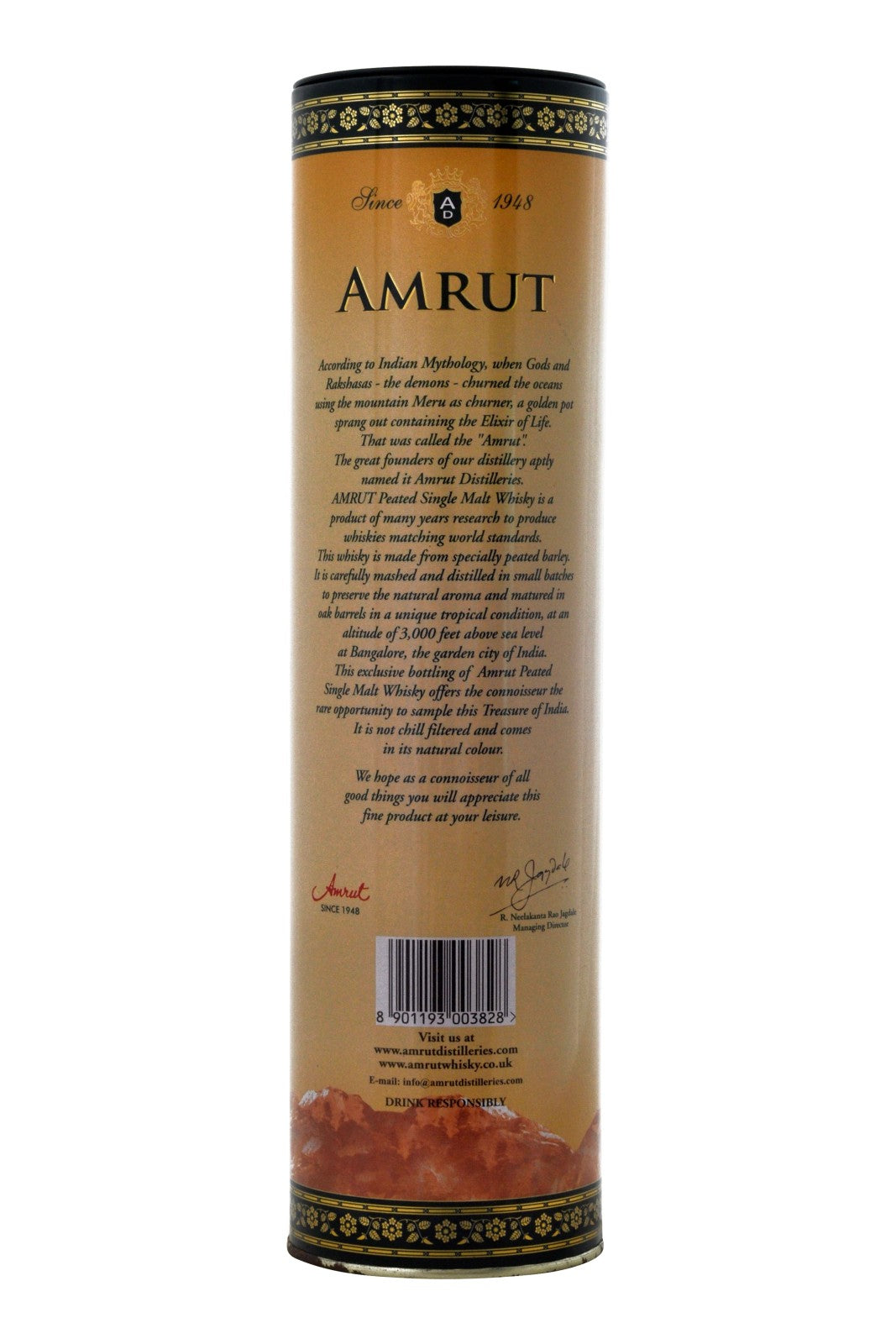 Amrut Peated Single Malt
Amrut peated is, as the name suggests, a peated single malt whisky that has been stored for a time in oak barrels. The smell of dry peat with a hint of citrus is a rather unusual smell for a whisky, this has everything to do with the unusual dryness of the peat. The combination of sugar and peat is what defines the flavour of this whisky.
This whisky has a sweet taste with a spicy touch, as we are obviously used to from India with a strong presence of molasses. In the delicious aftertaste, you will enjoy the clean butterscotch and vanilla flavours for a while. This whisky has an alcohol percentage of 46% and is a non chill filtered which means that no water has been used to dilute the end product, or that it has been chilled. this is mainly done to ensure that the whisky does not cloud when served on the rocks as a connoiusseur of all good things you will appreciate this fine product at your leasure.

Amrut, Concours Mondial de Bruxelles 2016 Medal Winner