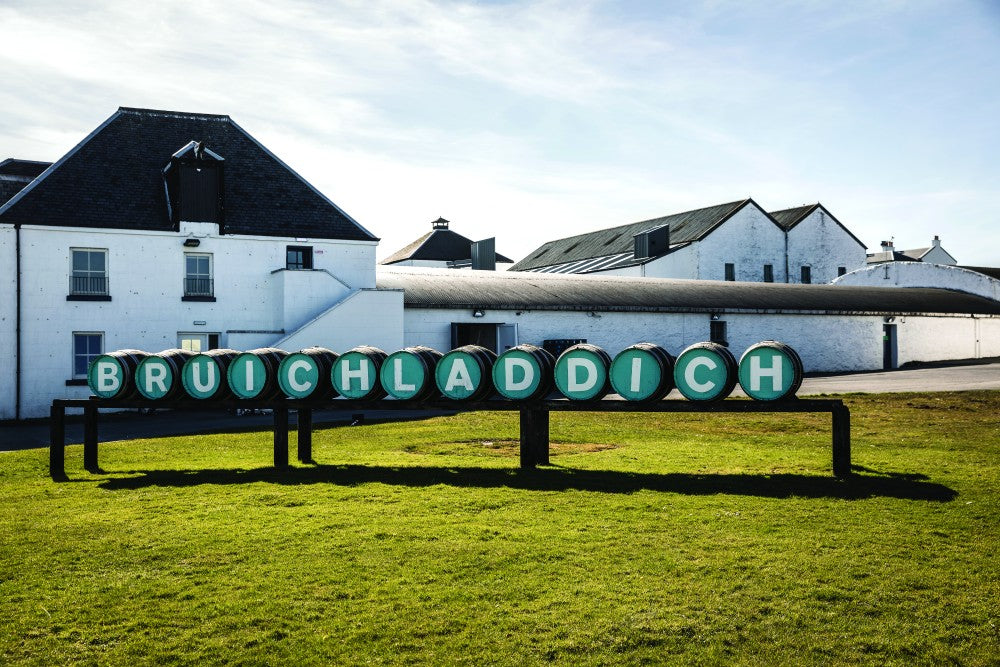 Bruichladdich, Port Charlotte
Since Bruichladdich's resurrection in 2001, their ambitions have gone beyond the simple idea of making and selling single malt scotch whisky. Their goal was to be an antidote to the industry norm.
They set course to be pioneers, provocateurs and change makers. Reconnecting the land and the dram, re-evaluating the prescribed 'rules' of the industry, questioning where flavour comes from and understanding why agricultural ecosystems are important.