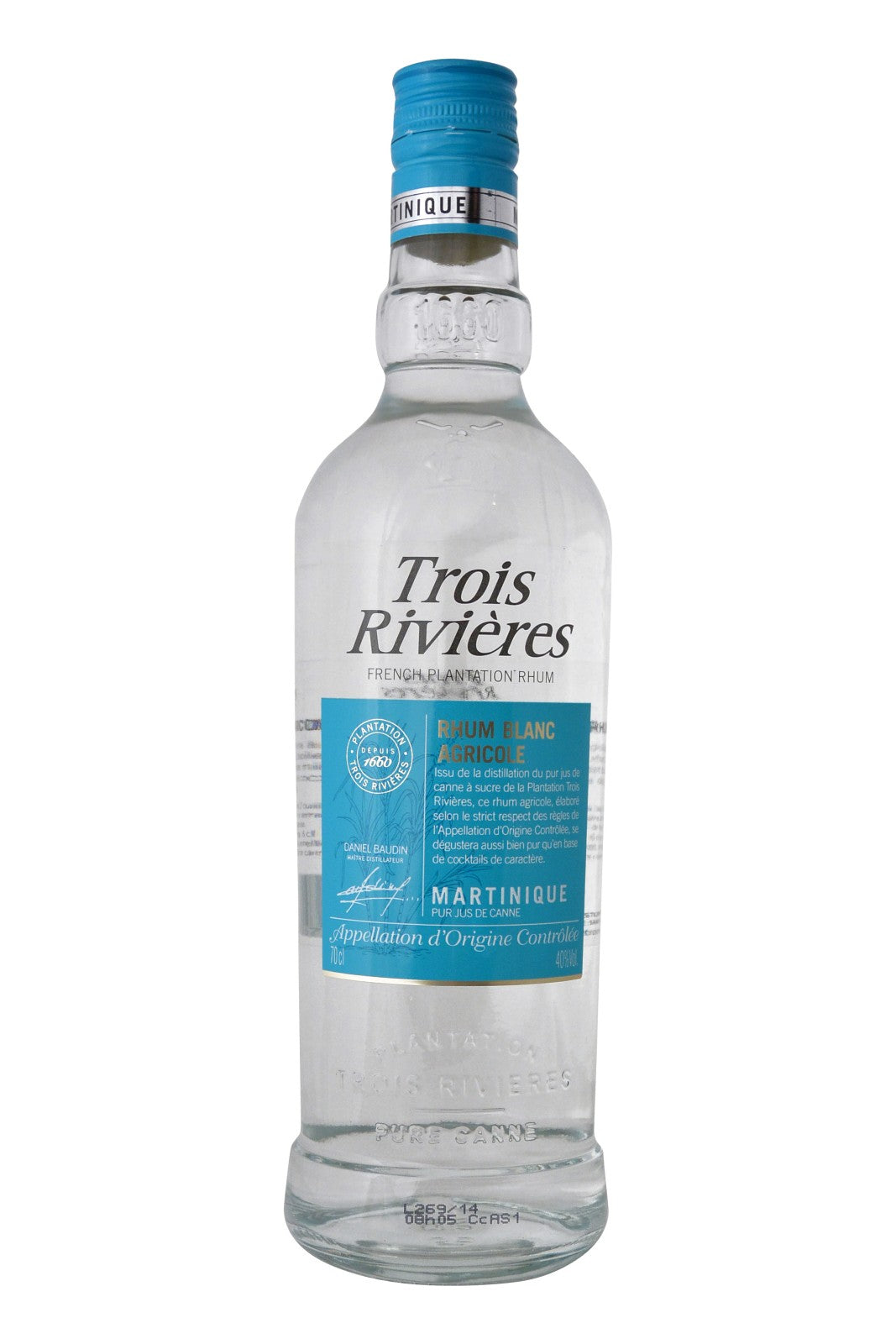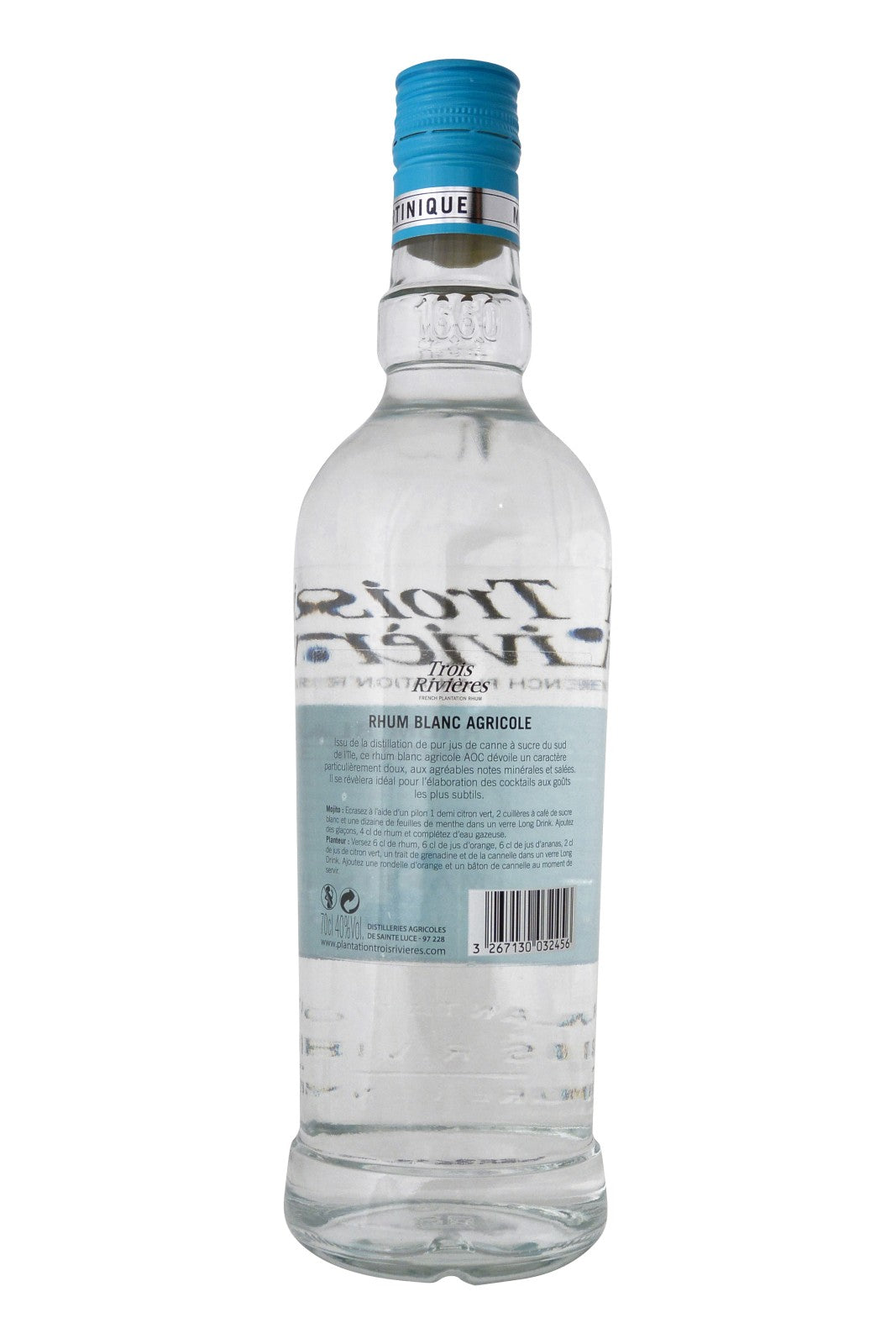 Trois Rivieres Rum Blanc
Color: A very oily rum that is crystal-clear with great depth.
Aroma: Trois Rivières Rhum Blanc Agricole Premium enters on sugarcane aromas: the subtle notes of sugarcane flowers and sugarcane juice blend in nicely with a lively mineral and brinish tang. Airing reveals elegant yeasty accents, like those you find in great champagnes.
Taste: The taste is along the same line as the aromas, soft, lively and very flavorful. The elegant brinish savors intermingle perfectly with the vegetal accents of freshly cut sugarcane.
Finish: The long finish combines and reveals the ideal fullness, liveliness and uniqueness that represent Trois Rivières Rhum Blanc Agricole Premium.