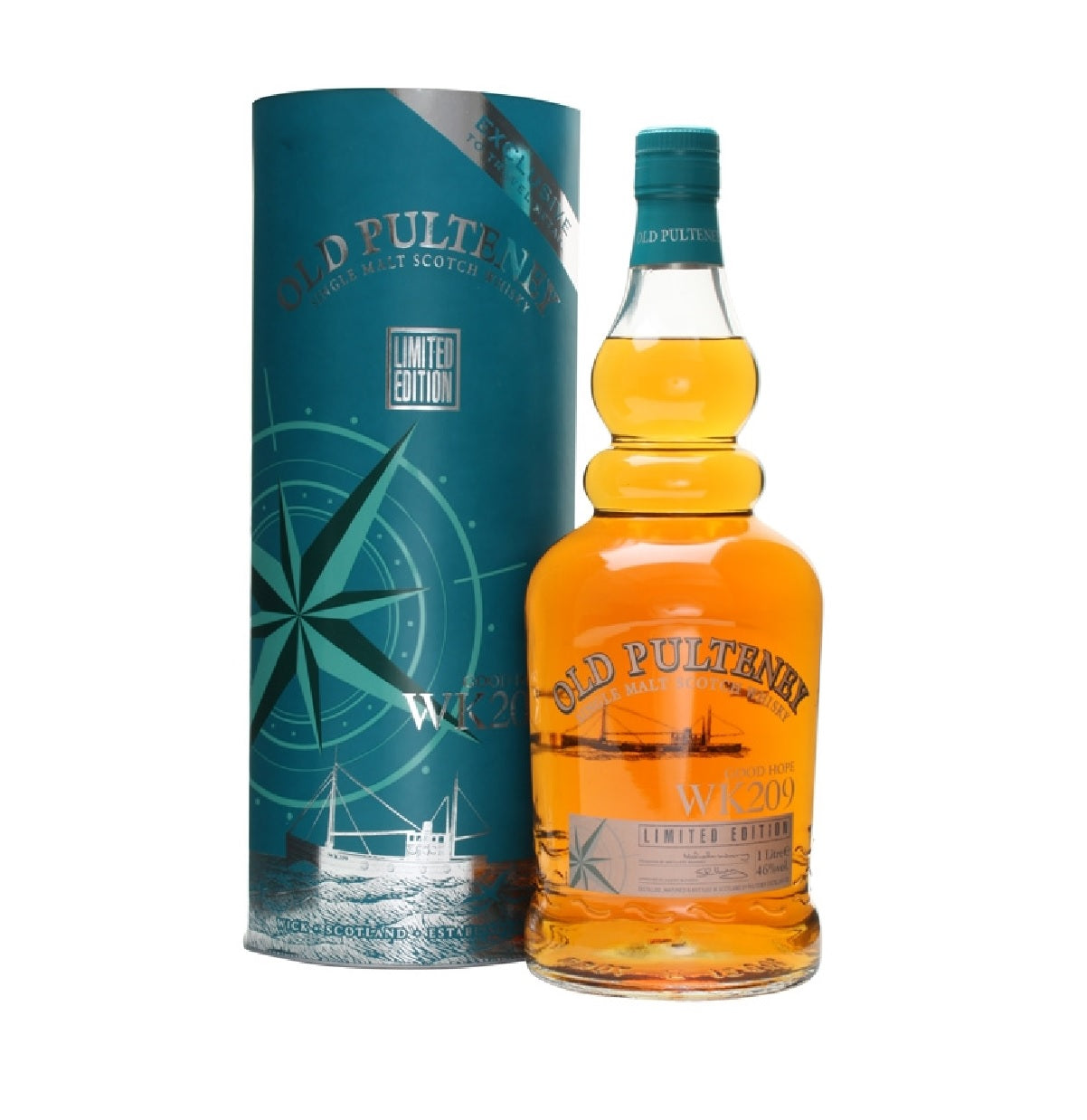 Old Pulteney 'Good hope WK 2009' limited edition
Old Pulteney's Maritime Tribute: Good Hope WK 2009 Single Malt - A Voyage in Every Bottle

Sail through the rich maritime history of Wick with every sip of the Old Pulteney Good Hope WK209 Single Malt. This special edition whisky, initially an exclusive release for travel retail, comes in a generous 1-litre bottle, embodying a tribute to the iconic ship Good Hope WK209. Constructed in the heart of Wick in 1948, the Good Hope was not just a vessel; it was a testament to the indomitable spirit of exploration and innovation. With a length of 55 feet and a weight of 24 tons, powered by a sturdy Gardner 152hp engine, she ventured into the waves, carving her story into the annals of maritime heritage.

The Good Hope WK 2009 distinguished itself as the first boat in Wick to install an echo sounder, pioneering the use of radio navigation to trace the elusive shoals of herring that swayed in the northern depths. This audacious venture into modern navigation echoes through time, much like the fine notes of this meticulously crafted single malt.

The Old Pulteney Good Hope WK 2009 Single Malt is a liquid ode to the seafaring legacy, infusing the daring spirit of the Good Hope into a bottle. The whisky encapsulates the essence of adventure and the relentless pursuit of the unknown, akin to the Good Hope's quest amidst the tides.

As you indulge in this maritime narrative turned liquid, the Old Pulteney Good Hope WK 2009 single malt unfolds an exploration of flavors, offering a tasting voyage that mirrors the pioneering essence of the Good Hope. This release isn't just a whisky; it's a homage to the bold maritime heritage that courses through the veins of Old Pulteney's legacy.