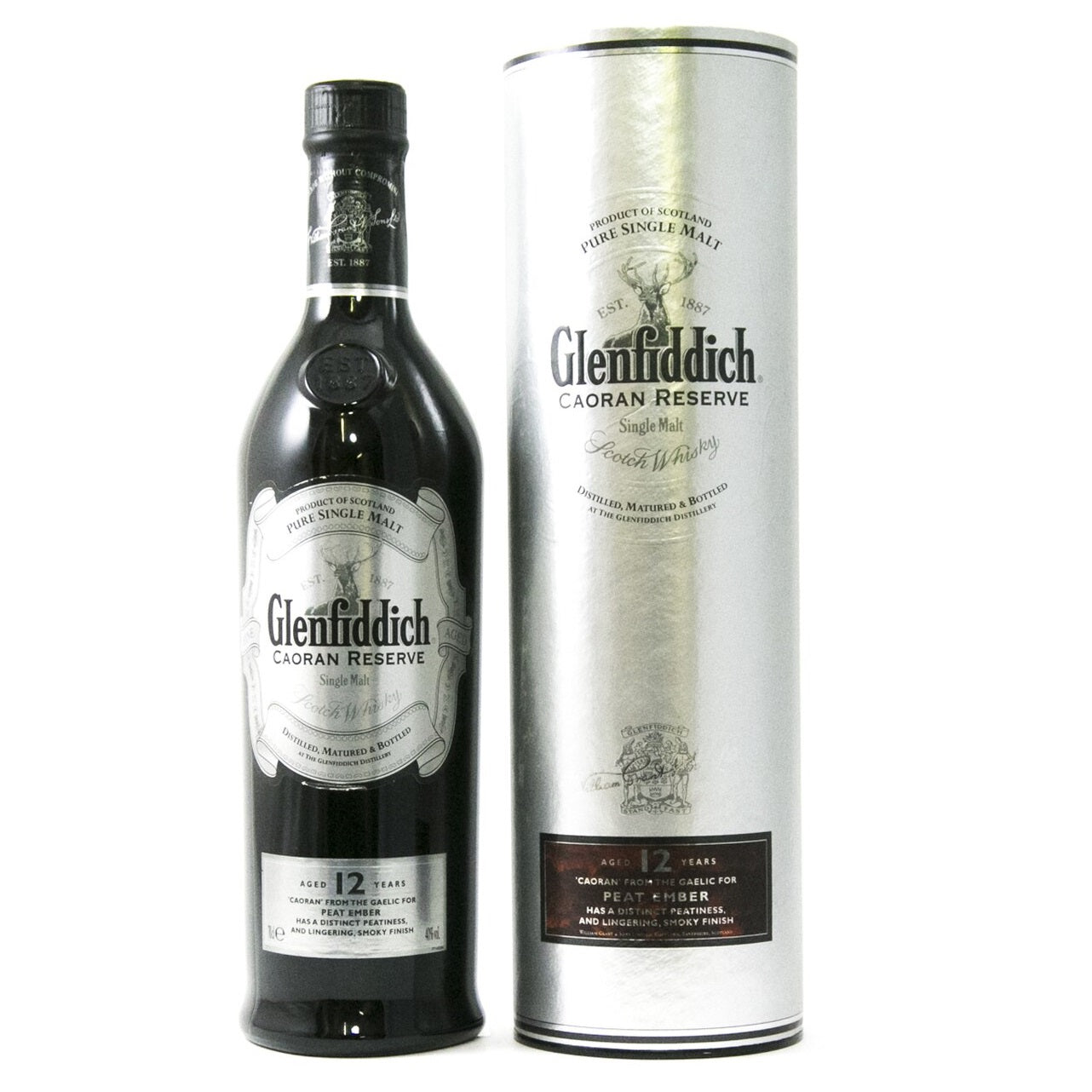 Glenfiddich Caoran Reserve 12 Year Old
Glenfiddich Caoran Reserve: Rediscovering the Peat Ember

Uncover a piece of whisky history with Glenfiddich Caoran Reserve, a whisky with a distinctive peat aroma that harks back to a forgotten era. After the Second World War, when coal was in short supply and threatened whisky production, William Grant turned to peat for drying the malted barley, imparting a subtle, smoky character to the grain.

The Malt Master at Glenfiddich stumbled upon this forgotten technique when tasting whisky from the 1940s. Recognizing its unique appeal, they decided to resurrect this lost art and create the Caoran Reserve 12 Years Old. The name 'Caoran' is derived from Celtic, meaning 'glowing ash of peat,' a fitting tribute to this special edition known as the 'Peat Ember.